The Vamps Name Iggy Azalea As The Lady Who Could "Tame" Tristan
17 October 2014, 09:07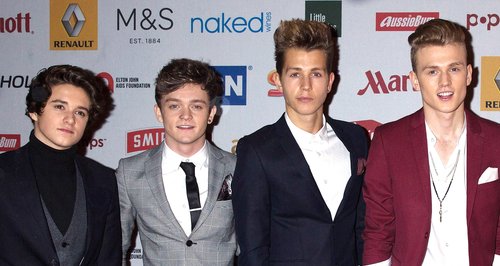 The boys want Iggy and Tristan to get together... what do you think?
Sounds like there could be a new pop romance in the making if The Vamps have anything to say about it!
The boys have named Iggy Azalea as the lady they would most like to see "tame" drummer Tristan Evans, and he's even vowed to defend her after her feud with Snoop Dogg this week!
The Vamps On Tristan's Dream Girl...
"James, who would we put Tristan with?" Max asked during her exclusive interview with the boys this week, to which James replied: "Iggy!
"I reckon Iggy's the only woman that could take Tris. You think [Tristan's really sweet] but it's all a facade," he explained. "Tristan is an animal."
Iggy was embroiled in a Twitter feud this past week with rap star Snoop Dogg, and Tristan admitted he would have jumped in to defend her honour if he was with the 'Fancy' star.
"I would have taken Snoop to doggy town!" Tristan confirmed.
You May Also Like…