Listen To The Vamps' Festive Song 'Hoping For Snow' From Their Christmas Album!
1 December 2014, 12:06 | Updated: 1 December 2014, 16:14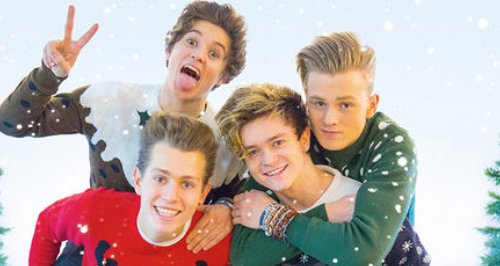 The 'Last Night' boys have released the audio for the first of two original Christmas songs recorded for the new album.
The Vamps boys are clearly feeling VERY festive this year… because they're dropping a whole Christmas themed album on us! YES PLEASE!
Brad, Connor, Tristan and James will drop a repackaged 'Christmas Edition' of their 2014 debut album 'Meet The Vamps' at the start of December, treating us to eight Christmas themed hits!
Alongside classic covers like 'Well I Wish It Could Be Christmas', 'Jingle Bells' and 'Jingle Bell Rock', The Vamps have ALSO recorded two original Christmas songs called 'Hoping For Snow' and 'Sleighing In The Snow'. You've been VERY busy, chaps!
The boys have finally released the full audio for the first of their original tracks, 'Hoping For Snow' - if you love Christmas and you ADORE The Vamps, this is just for you!
Thanks boys, you've just made Xmas EVEN BETTER! We've got it on loop!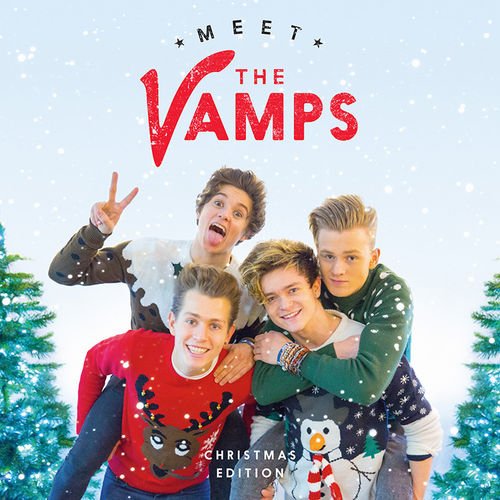 Check out the tracklist for The Vamps new album 'Meet The Vamps: Christmas Edition' below:
'Jingle Bell Rock'
'Sleighing In The Snow'
'Hoping For Snow'
'We Wish You A Merry Christmas'
'Well I Wish It Could Be Christmas'
'Hallelujah'
'Jingle Bells'
'Silent Night'
'Wild Heart'
'Last Night'
'Somebody To You' Feat. Demi Lovato'
'Can We Dance'
'Girls On TV'
'Risk It All'
'Oh Cecilia (Breaking My Heart)'
'Another World'
'Move My Way'
'Shout About It'
'High Hopes'
'She Was The One'
'Dangerous'
'Lovestruck'
'Smile'
'Somebody To You'