WATCH: The Script Recreated That Iconic Scene From 'Anchorman', And It Nearly Beats The Original
14 July 2017, 07:45
Tbf, Danny does love lamp.
They've been nominated for two BRIT Awards, but Danny O'Donoghue, Mark Sheehan and Glen Power aren't quite content with that - they're after an Oscar, now.
The Script swung by the studio to chat to Roman Kemp about their brand new single 'Rain', but it didn't end with just a chat. It was so much more.
> WATCH: Spider-Man's Tom Holland Talks All Things Nudity And ALL Of His Many Upcoming Sex Scenes...
What else could we do with The Script, but... Get them to read scripts? (This stuff just writes itself, doesn't it?) So we set the three Irish lads the task to recreate some of cinema's greatest scenes.
Kicking off with 'Titanic', Danny channelled his inner-Rose, and stripped off to be painted like one of those French girls. Then the three of them donned their jazziest suits, to literally scream "I LOVE LAMP!" at us, a la 'Anchorman'.
But an all-time high (and one of the most surreal moments of 2017) was watching them recreate the 1982 classic 'E.T. the Extra-Terrestrial', with Danny's less-than-spot-on E.T. It honestly sounds like his version of the alien is currently going through puberty.
Still, we would TOTALLY watch that film, in all honesty.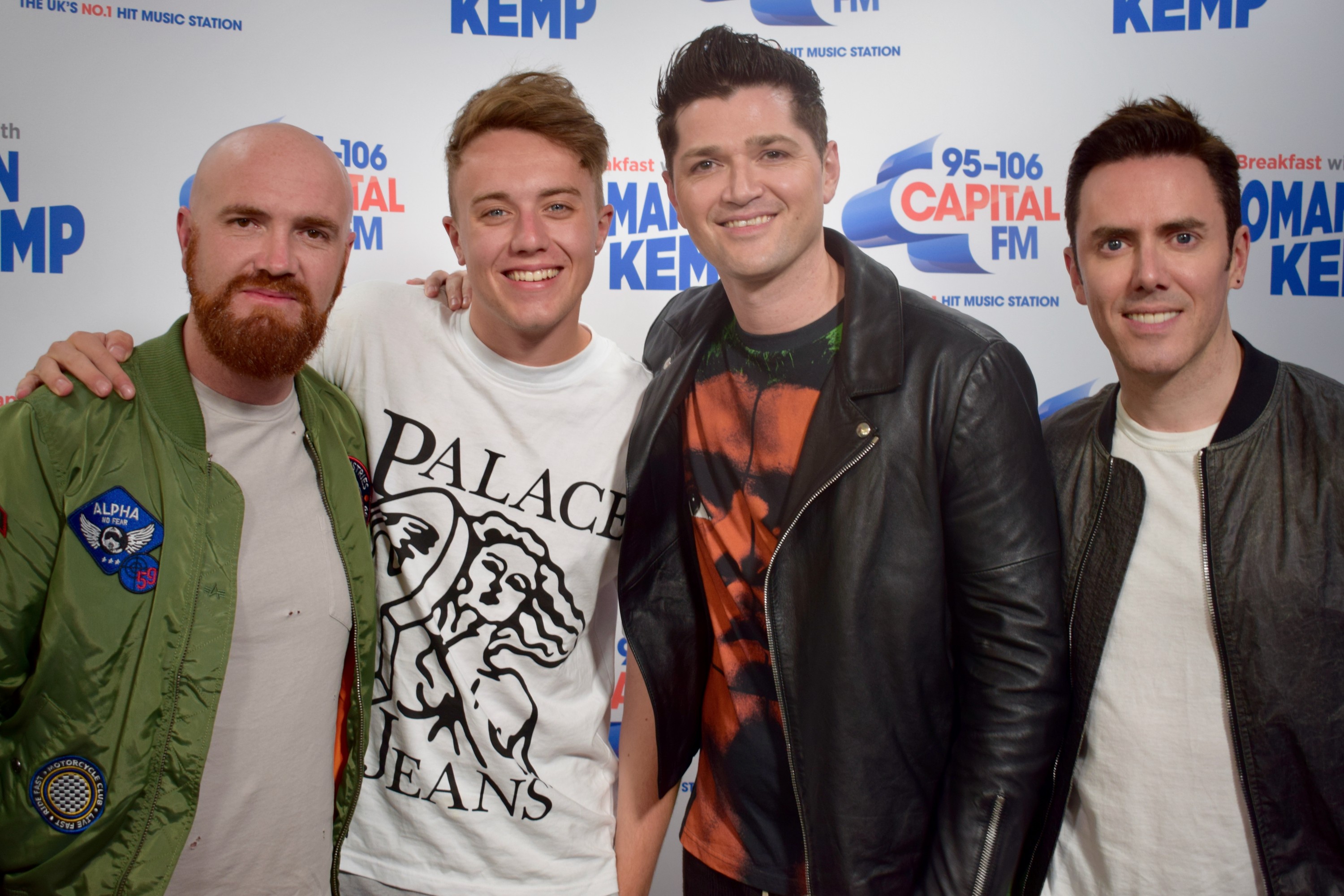 > Download Our App Now To Catch ALLLLLL Of The Stars Chatting To Roman Kemp
From three lads who could have been in the movies, to one who is CONSTANTLY in the movies - here's the time James Corden and Ro hijacked a taxi for the day...