WATCH: Spider-Man's Tom Holland Talks All Things Nudity And ALL Of His Many Upcoming Sex Scenes...
8 July 2017, 07:00
That would be a VERY different Spider-Man if you ask us.
We've had some of the biggest stars grace our studio - from James Corden to Harry Styles; Ed Sheeran to Katy Perry - but we've just had an actual superhero literally swing by.
Spider-Man: Homecoming's Tom Holland popped by to chat to Roman Kemp about being a bona fide Marvel legend. What he said next, we didn't quite expect.
> WATCH: Spider-Man's Tom Holland Smashed His Lip Sync Battle As Rihanna & We Legit Can't Get Enough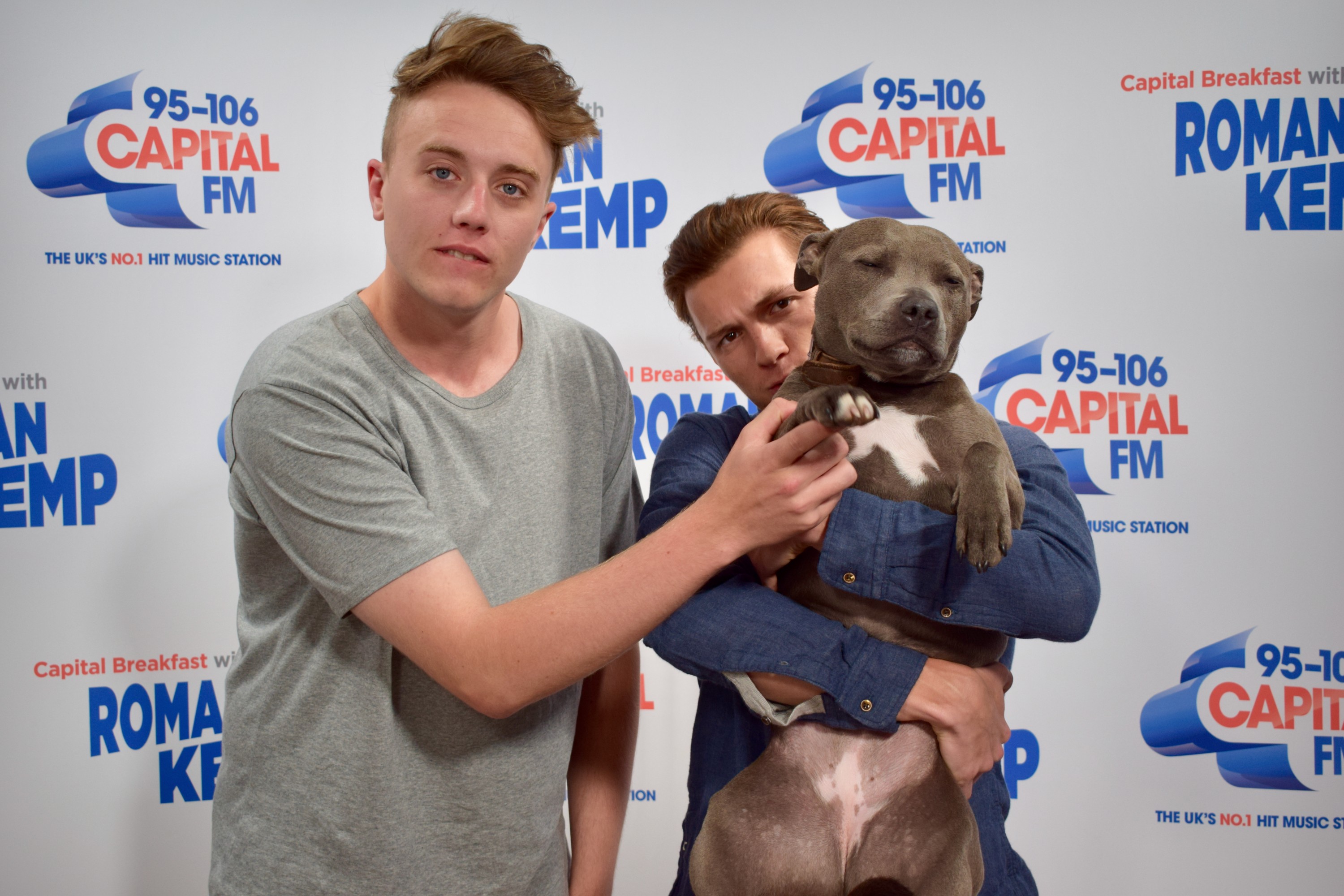 Firstly, we need to talk about the fact he brought in his dog, and... N'AWWWWWH! HE'S SO FLUFFY. Right, okay - professional heads on now, people.
Tom then went on to chat about his input to Marvel's latest smash movie, and the scenes that he suggested but were scrapped. This is when he replied with "Passionate sex scenes".
We. Did. Not. See. That. Coming.
Luckily, we did side-step the moments that could have possibly made Spider-Man: Homecoming into a whole new movie, to say that he did often improvise a lot of funny lines for the movie, and they were unfortunately cut from the final product.
> Download Our App To Hear Roman Kemp Catch Up With All Of The Biggest Stars!
But does he really care? OF COURSE NOT. He's Spider-frickin'-man, people.
Tom's not the only Hollywood A-lister that's swung by recently. We're talking Jamie actual Foxx!