EXCLUSIVE: Take That Promise A "Really Special" Show On New UK Tour
14 November 2014, 10:03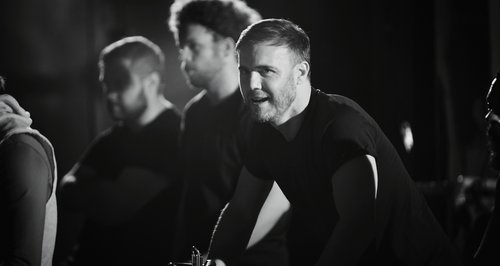 The 'These Days' band talk touring plans for 2015, and what fans have in store for them!
Take That have vowed to put on the show of their LIVES next year on their new tour… as well as explaining why they opted to take things inside for an arena tour.
The 'These Days' trio, who are used to performing stadium tours from the past several years, say they wanted to take things more "intimate" with the new jaunt… as well as giving their fans a break from standing in fields to see them!
Take That on their new UK tour plans...
At some point we had to make a decision and it just seems like to us, our poor audience have stood in fields for years now, seven years we've been doing shows outside," Take That's Gary Barlow exclusively told Capital's showbiz reporter Kevin Hughes. "And it just felt right to come indoors do something a little bit more intimate but still with the wow factor.
"I think people, when they buy a Take That ticket, they expect a big show, big spectacle, lots of people on stage, and that's what we're going to give them," he explained. "It'll be a nice long period we'll be on the road, so it's going to be good. It's going to be a good touring year for us next year.
"I think for us as a band, we do care about what we do," Mark Owen added. "And we'll put together the best show that we can. We won't walk on that stage until we know that it's good enough. We want to do something really special."
Take That kick off their brand new UK arena tour on 27th April 2015 with a first show in Glasgow, before the tour heads across cities like Birmingham, Newcastle, Manchester, Sheffield and London right up to July.
You may also like…