"We're Going To Have Some Guests With Us, Definitely": Sigma Talk About Their 2015 Tour
29 August 2015, 17:49 | Updated: 29 August 2015, 20:38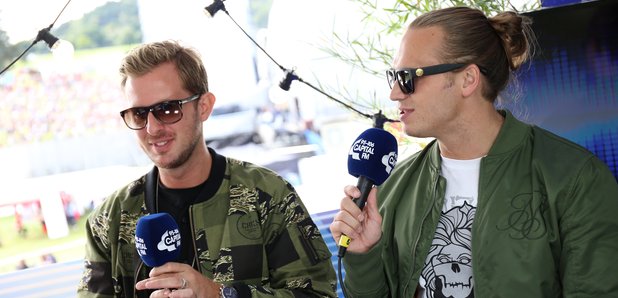 Joe and Cameron reveal what their fans can expect from their upcoming live shows and all about their collabs with Ella Henderson and Diztortion.
Fresh from securing their latest number one hit with 'Glitterball' featuring Ella Henderson, Sigma revealed what fans can expect from their upcoming tour – and it's gonna be big!
Joe and Cameron joined Capital backstage at Fusion Festival with Vimto and revealed that they will be joined by a lot of special guests during their forthcoming live shows.
Cameron told Capital, "We're doing our second tour, we've added a lot more dates, we're going to Ireland and we've got a couple in Scotland – it's going to be a lot of fun. We're going to have some guests with us, definitely."
.@tomandclaire had a chinwag with @sigmahq - will they be joined by @ellahenderson on stage later?? #FusionCapital https://t.co/mokAGo4umz

— Rob and Katy (@robandkaty) August 29, 2015
Recently the guys have been bringing a live band on tour with them, and they're loving the energy that comes with having a larger team. "It's the first year we have had our live band with us and it's all been going off.
"It's all our music, obviously when we do a DJ set we play a bit of other people's music but there are a lot more people involved and it's a lot of fun, a lot of energy."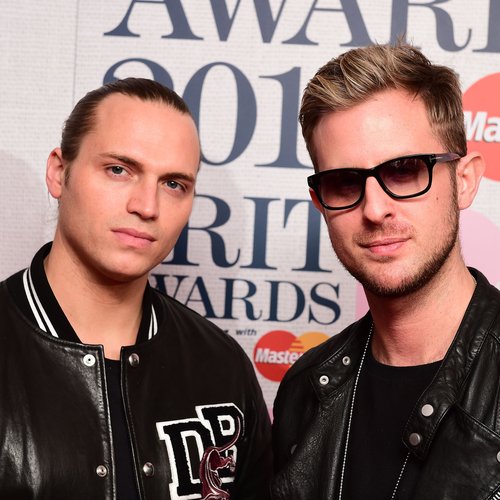 Sigma have also revealed their new song 'Redemption' with Diztortion and Jacob Banks – and they're grabbing the chance to work with Diztortion before he takes over the music world.
Joe told us, "We like to work with a lot of different people in the studio to keep the ideas flowing and [Diztortion] is someone we've known for a while because he works quite closely with our record label.
"He's so good, he hasn't got the recognition he deserves yet which is great because we want to try and help him as much as we can."