Shawn Mendes Brought All His Hits And Even A Frank Ocean Mash Up To Close The #CapitalSTB
10 June 2018, 08:52 | Updated: 13 June 2018, 11:45
The screams were deafening as Shawn Mendes closed the Summertime Ball in style!
As the sun set over Wembley Stadium, 80,000 people illuminated the night with their phone lights as Shawn came out to perform his epic closing set at Capital's Summertime Ball with Vodafone.
Capital's Summertime Ball 2018: How To Watch, Listen & Stream
Kicking off with 'There's Nothing Holding Me Back', the screams were deafening as this absolute superstar showed off his incredible vocals in front of his adoring public.
He performed his classic hit 'Stitches' as well as 'In My Blood' to the crowd's delight with his baby blue guitar.
As well as his own tracks, Shawn mashed up a Frank Ocean classic with 'Mercy', and combined Kings of Leon's 'Use Somebody' with 'Treat You Better', proving his talent knows no bounds.
Shawn's performances of 'Ruin', 'Nervous' and 'Lost In Japan' left everyone breathless - this is how you close an event as huge as the #CapitalSTB!
Shawn Mendes looked like an absolute snack on the red carpet - of course!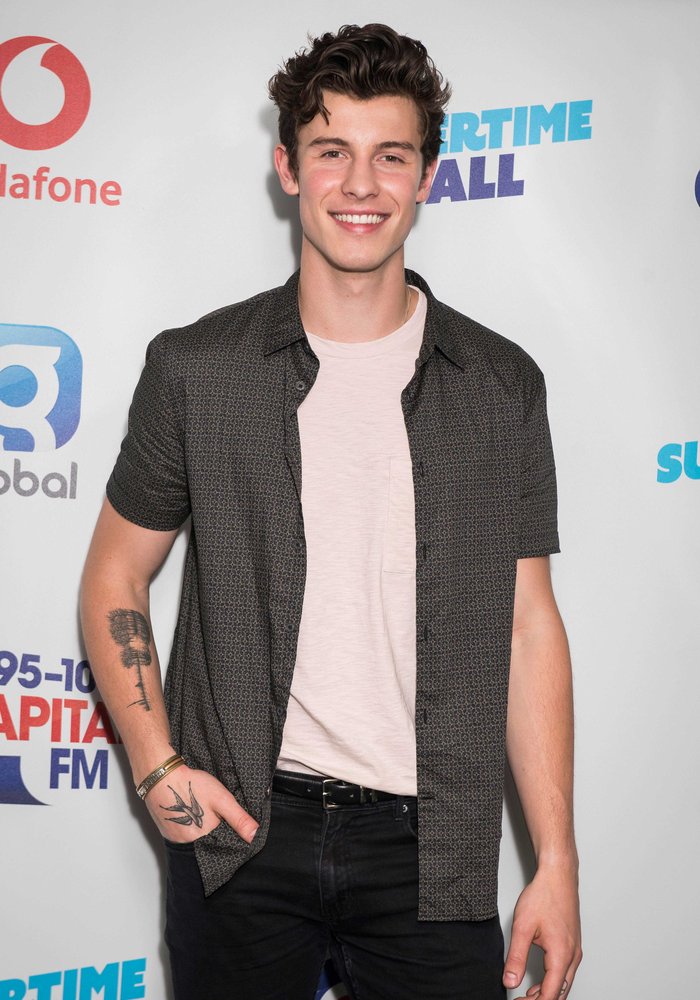 Before he took to the stage, Capital's Roman Kemp challenged Shawn to sign Camila Cabello...
The Mendes Army were totally here for Shawn's set, telling us how much they loved his performance:
Someone explain to me why @ShawnMendes is so perfect?

— Summer Alexa (@erickftabraham) June 9, 2018
He is wearing red @ShawnMendes #CapitalSTB

— Liv (@Liiv21) June 9, 2018
loving to see that supportive crowd @ShawnMendes is the best

— LoveyaShawn (@fan_mendesarmy) June 9, 2018
extremely jel of everyone seeing Shawn Mendes at #capital today!! his voice is something else!

— Lily (@Lilycraigx) June 9, 2018
Lost In Japan live is LIT @ShawnMendes #SummerTimeBall

— (@nati_rosen) June 9, 2018
can you believe shawn is wearing not blue, not black, not white but.. red. what a moment @ShawnMendes

— (@perftlywrong) June 9, 2018
@ShawnMendes YOU ARE SO INCREDIBLE

— (@ShawnThankful) June 9, 2018
Shawn Mendes Summertime Ball 2018 Setlist
'There's Nothing Holdin' Me Back'
'Stitches'
'Nervous'
'Lost In Japan'
'Ruin'
'Thinkin' Bout You'
'Mercy'
'Use Somebody'/'Treat You Better'
> Download Our App For Loads More Summertime Ball News!