Leave Justin Alone! Rixton Are Backing Bieber And Kanye West All The Way
6 August 2014, 10:45 | Updated: 6 August 2014, 10:46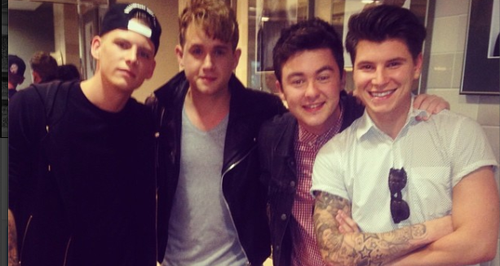 The UK band say people misunderstand the two pop heavyweights because of their media portrayal.
Leave Kanye and Justin alone… the Rixton boys are backing them all the way after getting to know the stars behind the hype.
The 'Me And My Broken Heart' four-piece have opened up on getting to meet and hang out with the two controversial stars, and say they believe the pair are just misunderstood.
"Justin [Bieber] is a great lad and really good to us," Rixton's Jake Roche told the Daily Star this week. "If we hadn't met him we would be on the same bandwagon.
"Then when you meet someone you realise it's not fair and all blown out of proportion ," he explained.
The band went on to similarly defend Kanye West over his portrayal in the media as being a bit of a diva and egotistical.
"It's the same with Kanye West," Rixton added. "We were scared he would rant at us like people in the media make out.
"But he came up to us with no security and casually said, 'Hey guys, how you doing?' So we asked for a picture and he was like: 'Sure, jump in'.
"We chatted to him, fist-bumped him, and made him laugh, that's my biggest moment of glory," Jake recalled.
The Rixton boys are having an incredible year so far, and kick off a new UK tour later this year from 22nd October in Oxford.
You may also like…