Rita Ora Kicked Off The #CapitalJBB 2017 In Style With Her Amazing Hit-Filled Set!
9 December 2017, 19:55 | Updated: 11 December 2017, 11:29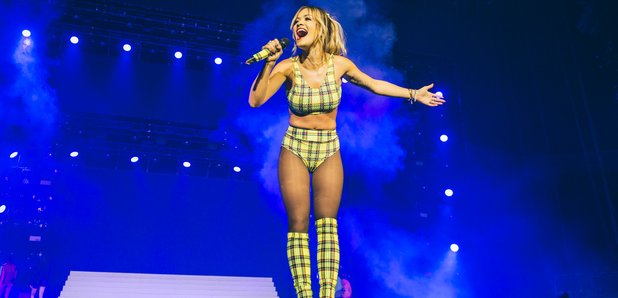 Rita's opening set was not one to be missed as she stunned the audience with her flawless performance.
It's a pretty big deal to open a weekend like Capital's Jingle Bell Ball with Coca-Cola, so who better than Rita Ora to get everyone in the party mood for 2017?
Wearing a 'Clueless'-inspired yellow checked outfit with matching boots, Rita kicked off her set with 'Your Song' to get everyone in the mood for the UK's biggest Christmas party.
Before launching into 'I Will Never Let You Down', Rita asked the audience whether they had brought someone special with them, and if so, they should sing this to them!
Rita ditched her jacket to perform 'Black Widow' in just a crop top and high waisted hot pants - it gets hot up there on that Jingle Bell Ball stage - especially when your routines are as energetic as Rita's jaw-dropping dance break!
Top marks for those who noticed the minuscule details - Rita's microphone was co-ordinated to her outfit in yellow check too!
Rita closed her six-track set with 'Anywhere', busting out the confetti canons right at the beginning like a total boss - you can't have a #CapitalJBB without a bit of glitz, right?
We couldn't let Rita pass through the #CapitalJBB without getting up to some sort of mischief backstage and Roman Kemp had the perfect challenge for her...
Before hitting the stage, Rita was buzzing to get involved, telling her fans:
So excited to be opening Capital's Jingle Bell Ball 2017! Showtime at 6pm! #CapitalJBB @CapitalOfficial @global

— Rita Ora (@RitaOra) December 9, 2017
Ahead of her performance, Rita rocked the red carpet in this gorgeous OTT furry collared coat - gorgeous!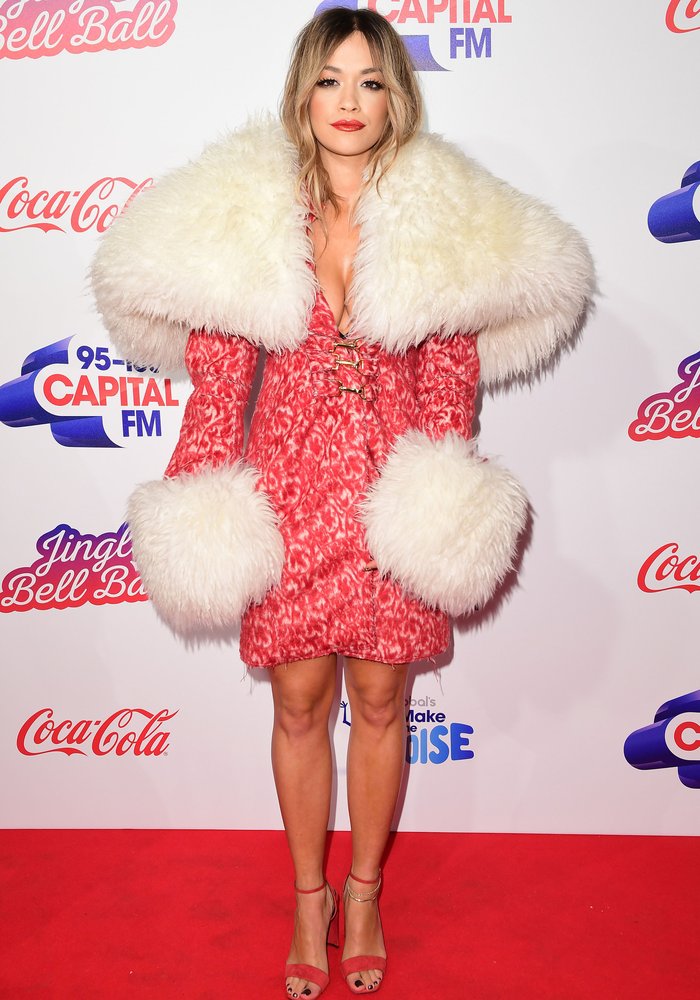 You guys were LOVING her opening set, Tweeting us about how AMAZING this lady was on stage!
Jheeeeeez How perfect is @ritaora tho #CapitalJBB

— Christian Burrows (@chrisburrows_03) December 9, 2017
Guess who killed the stage just now??? @RitaOra LOVED EVERY MINUTE #RITAORA #CAPITALJBB pic.twitter.com/dThZCpPDRX

— SJMelody Simona (@SimonnaJatte) December 9, 2017
i love rita ora. #jjbstage

— Josh White (@JoshWGPUWBDB) December 9, 2017
YOU SMASHED IT @RITAORA #CapitalJBB

— Nisrine (@nisrinebattioui) December 9, 2017
@RitaOra #ritaora #capitaljbb YOU KILLED IT! i'm shook! LOVED EVERY MINUTE pic.twitter.com/LSpUbIOF73

— SJMelody Simona (@SimonnaJatte) December 9, 2017
Rita Ora – Jingle Bell Ball 2017 Set List
'Your Song'
'Hot Right Now'
'I Will Never Let You Down'
'Black Widow'
'Lonely Together'
'Anywhere'