Rita Ora – 'Anywhere' (Live At The Jingle Bell Ball 2017)
9 December 2017, 20:31
You wouldn't want to be 'Anywhere' other than right her when Rita performed her new single!
If you could be 'Anywhere' right now, you'd be a fool to pick a place other than London's O2 as Rita Ora tore up her set at Capital's Jingle Bell Ball with Coca-Cola!
Rita performed her latest single to the 16,000-strong crowd – and what a way to kick off the whole of the #CapitalJBB, eh?
It's no mean feat to open a show full of HUGE artists but Rita had you all dancing from beginning to end… what a performer!
Rita Ora – Jingle Bell Ball 2017 Set List
'Your Song'
'Hot Right Now'
'I Will Never Let You Down'
'Black Widow'
'Lonely Together'
'Anywhere'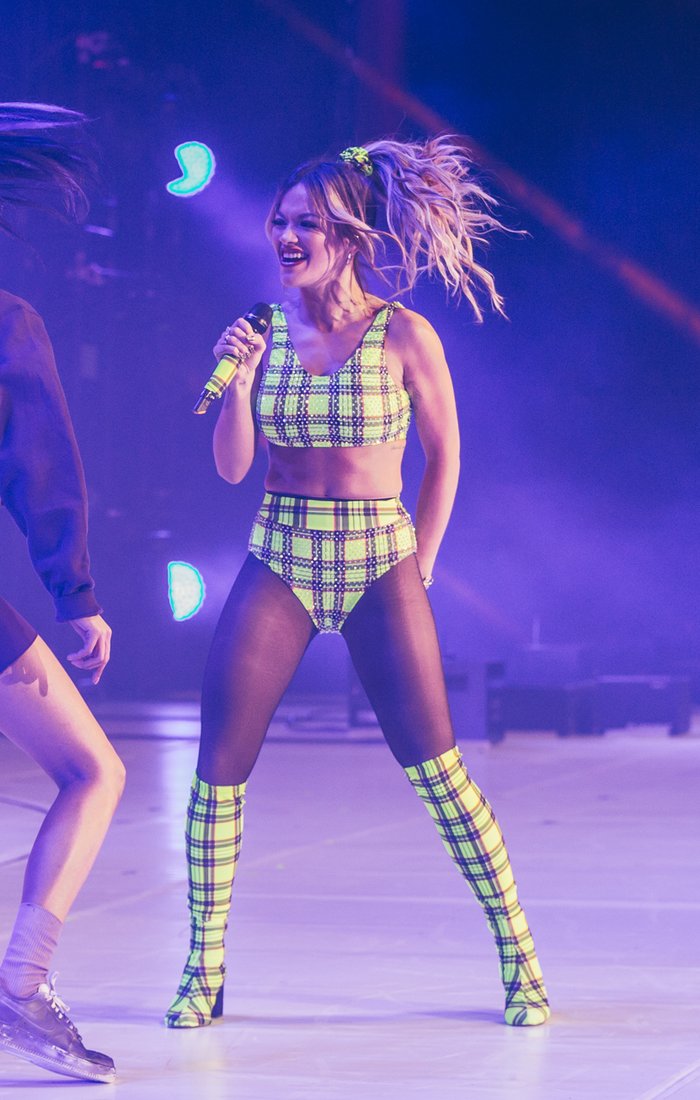 Rita Ora 'Anywhere' Lyrics
Time flies by when the night is young
Daylight shines on an undisclosed location, location
Bloodshot eyes looking for the sun
Paradise delivered and we call it a vacation, vacation
You're painting me a dream that I
Wanna belong in, wanna belong in
Over the hills and far away
A million miles from L.A
Just anywhere away with you
I know we've got to get away
Someplace where no one knows our name
We'll find the start of something new
Just take me anywhere, take me anywhere
Anywhere away with you
Just take me anywhere, take me anywhere
Anywhere away with you
Fun, little less fun
Little less, over, over, over, over, me
Oh, fun, little less fun
Little less, over, over, over, over, me
Truth comes out when we're blacking out
Looking for connection in a crowd of empty faces, empty faces
Your secrets are the only thing I'm craving now
The good, and the bad, let me in
'Cause I can take it, I can take it
You're painting me a dream that I
Wanna belong in, wanna belong in
Over the hills and far away
A million miles from L.A
Just anywhere away with you
I know we've got to get away
Someplace where no one knows our name
We'll find the start of something new
Just take me anywhere, take me anywhere
Anywhere away with you
Just take me anywhere, take me anywhere
Anywhere away with you
Fun, little less fun
Little less, over, over, over, over, me
Oh, fun, little less fun
Little less, over, over, over, over, me
Take me anywhere
Oh, anywhere
Anywhere away with you
Take me anywhere
Over the hills and far away
A million miles from L.A
Just anywhere away with you
I know we've got to get away
Someplace where no one knows our name
We'll find the start of something new
Just take me anywhere, take me anywhere
Anywhere away with you
Just take me anywhere, take me anywhere
Anywhere away with you
Fun, little less fun
Little less, over, over, over, over, me
Oh