Pharrell Loves A Bit Of Taylor Swift... And Backs Her Views On Bad Boys!
11 September 2014, 11:14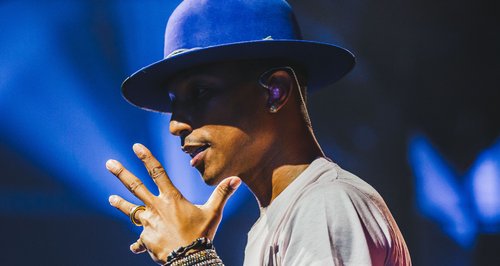 Listen to Capital's chat with Pharrell backstage at iTunes Festival 2014.
Pharrell's a BIG fan of Ms. Taylor Swift… and also agrees with the '22' star's views on bad boys! #StayAway
Capital caught up with Mr. Williams backstage at iTunes Festival 2014 last night (10th September) before his big headline show at the event, where we quizzed him on his views on the 'Shake It Off' star.
Pharrell Williams on loving Taylor Swift...
"I'm such a fan of hers. I love her song. I love her video," Pharrell exclusively told Max at the event. "I love what she sings, the best perfect in the world stars with "I'm". People just shouldn't separate those two. They shouldn't say 'I'm perfect" they should just go with "imperfect".
The 'Happy' star also commented on Taylor's recent comments about wanting to move on from dating bad boys and instead focus on someone she can be good pals with, which Pharrell DEFINITELY agrees with!
Pharrell Williams on Taylor Swift moving on from bad boys...
You May Also Like…