Pharrell Williams Defends Miley Cyrus: "I'm Not Worried About Her"
4 December 2013, 13:23 | Updated: 4 December 2013, 15:48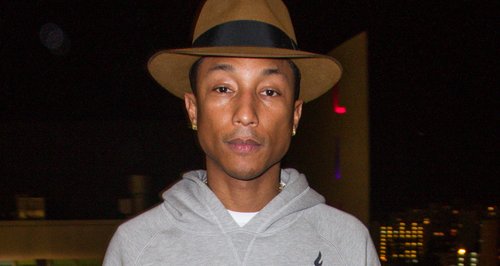 The 'Wrecking Ball' star has been defended over her recent controversies by 'Bangerz' producer Pharrell.
Pharrell Williams has defended Miley Cyrus from her critics and says she is just young and "enjoying her freedom" as a solo artist.
The 'Blurred Lines' singer, who produced several tracks on Miley's album 'Bangerz', says he has no worries about the 'We Can't Stop' star at all.
"It's tough to be that age and to have to make all those decisions yourself," Pharrell says in the new issue of Complex magazine, when asked about the 'Wrecking Ball' star. "And it's the people you're surrounded by too. I'm not worried about Miley.
"I've seen her soul in action, I know her voice, her voice is crazy," he explained. "I keep saying it to everybody, you gotta remember she's [21] and enjoying her life, she's enjoying her freedom.
Last week Miley named Pharrell as her entertainer of the year for his work on her album as well as his contributions to Daft Punk and Robin Thicke's big hits.
Miley Cyrus is set to head out on her 'Bangerz' world tour in 2014.