Pharrell Williams Reveals Cee-Lo Green Turned Down 'Happy'
30 April 2014, 16:35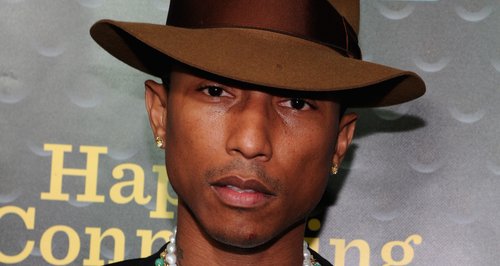 The star reveals Green turned down the chance to record the song.
Pharrell Williams has revealed that originally offered 'Happy' to Cee-Lo Green before recording it himself.
The singer explained that Green's team weren't keen on him releasing the song and wanted to continue working on his next album instead.
"[I approached] Cee-Lo for this song. He did it," Williams told US DJ Howard Stern. "How do I put this diplomatically... the powers that be did not see it fit for him at the time.
"There was a much bigger agenda for him - he had bigger fish to fry. He had an album to put out."
Asked if he thought Green was upset about the song's worldwide success, the star insisted. "No. He was one of the most gracious people about it. When it came out he congratulated me.
"He's a super stand-up guy and I love working with him. In fact I have a song with him on his next album. He's a tremendous talent.
You may also like...