Pharrell Williams And Alicia Keys Team Up For Amazing Spider-Man 2 Soundtrack
12 March 2014, 14:14 | Updated: 12 March 2014, 14:18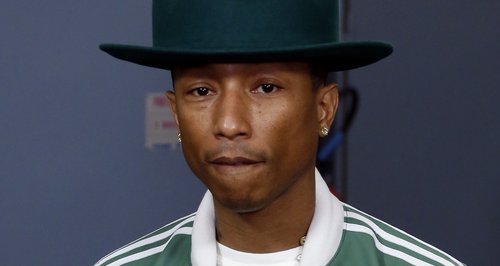 The 'Happy' star has produced one of the main songs from the Marvel Comics adaptation.
Pharrell Williams has teamed up with Alicia Keys and Kendrick Lamar to produce a song for the soundtrack of The Amazing Spider-Man 2.
The film launches in cinemas in the UK next month, with Andrew Garfield reprising his role as Peter Parker, and fresh news about the soundtrack has now been announced.
Alicia Keys performs the vocals on new Pharrell produced song 'It's On Again', with a rap verse from Kendrick, which serves as one of the film's main songs.
> Three tracks you NEED to hear from Pharrell's album.
"I'm very excited to be a part of such a powerful collaboration with Kendrick Lamar, Pharrell Williams and Hans Zimmer," Alicia revealed in a statement posted by Billboard this week.
"This is the next chapter in the Spider-Man legacy and we really feel 'It's On Again' captures the experience, the story and, more importantly, the meaning behind the film."
The Amazing Spider-Man 2 launches in cinemas from 18th April.