OneRepublic Wow The Jingle Bell Ball 2014 Crowd With A Hit-Filled Set Of Anthems
6 December 2014, 21:29 | Updated: 7 December 2014, 16:39
The 'Love Runs Out' superstars give the JBB audience EXACTLY what they want with a hit-filled set.
OneRepublic brought the crowd to their feet, and kept them there the WHOLE time, when they brought their tunes to the stage for the Capital Jingle Bell Ball 2014 with Morrisons.
The US band brought talent, charisma and passion to the stage (and thensome) with fiery performances, moving piano segments and hit after hit. THIS was the act to watch on day one of the Ball!
The boys kicked off their set with their recent Vodafone Big Top 40 hit 'Love Runs Out'... with Ryan heading STRAIGHT out to the front of the JBB stage to get the crowd pumped up for their set!
Ryan Tedder was rocking a new hairstyle for OneRepublic's Jingle Bell Ball performance, with shaved sides and a MUCH longer mop on top... looking very stylish indeed Mr. Tedder!
The OneRepublic frontman was like a livewire running around the O2 Arena stage... pulling a trilby out of thin air for an added bit of fashion stylin' and banging a tambourine on his leg to get well and truly into the zone! #Passion
Next up was OneRepublic's brand NEW single 'I Lived', the latest release of MANY from their album 'Native', and Ryan picked up his acoustic guitar to lead fans through the rousing number.
One standout moment was when the crowd chanted the whole last refrain from 'I Lived' back at the band. This crowd were LOVING every minute!
Things then got all heavy, in a good way, when the US superstar broke out into their hit single 'Stop And Stare', with Ryan's vocals so on-point we could barely believe it. This man has some SERIOUS skills!
"If you know this one feel free to have a sing-along," Ryan told the crowd, amping them up to join him in song.
Ryan then took things even MORE emotional by hitting the piano and slowing things down for a solo start to one of the band's signature hits 'Apologize', before taking the song to rousing heights as the crowd backed him up.
OneRepublic continued their absolutely STELLAR set with their Vodafone Big Top 40 number one 'Counting Stars', as the Jingle Bell Ball 2014 saluted the band in appreciation! Boys, you done GOOOOOD!
"I'm super stoked to come back tomorrow and see Ed Sheeran - is anybody coming?" Ryan added, to HUGE cheers, before heading straight into their final song of the evening 'If I Lose Myself'. Could the band EVER top this set again? Not likely...
Clearly the OneRepublic fans were in the house and up out of their seats for this... judging by all these fan tweets telling the boys just how much they were enjoying the set.
OMFG @OneRepublic #CapitalJBB @CapitalOfficial

— Ellie Roberts xxx (@EllieMaeRoberts) December 6, 2014
@CapitalOfficial This is amazing. Can't wait for @OneRepublic and @takethat So great :D #JBBStage

— Ellie Grant (@TheFiZZGamer) December 6, 2014
@OneRepublic you're smashing it! #CapitalJBB #JBBStage

— Charlotte Novitt (@CNovitt) December 6, 2014
One Republic #CapitalJBB #JBBSTAGE #onerepublic @capitalofficial #london #o2 #show #star #dj #radio… http://t.co/esQ4MvdzRN

— Guillermo de la Peña (@gedelapena) December 6, 2014
Check out OneRepublic's full set list below: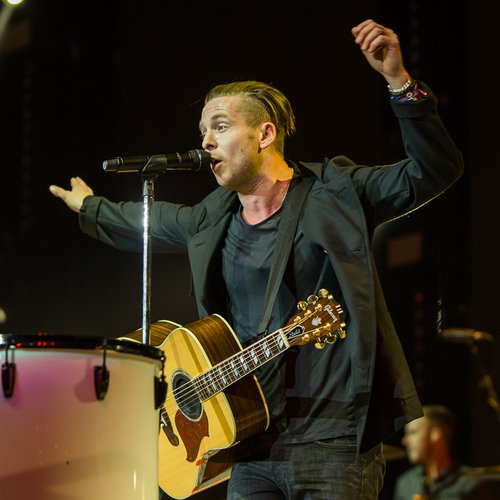 You may also like...