Niall Horan – 'Slow Hands' (Live At The Jingle Bell Ball 2017)
9 December 2017, 22:41
With hands so slow they look like they're not moving at all in a slow-motion replay, it's Niall Horan!
Guitar in hand and a cheeky grin on his face, Niall Horan knows how to entertain a crowd and this was one of his best sets ever.
Bringing all the festive flavour to the Jingle Bell Ball With Coca Cola, the Irishman's mellow vocals hit us right in the feels proving why he's one of the most loved artists in the world.
This performance of 'Slow Hands' should be used as an example to show any artist just how to get a crowd of 16,000 fans in the palm of your hand and keep them there. Perfection.
Niall Horan Jingle Bell Ball 2017 Setlist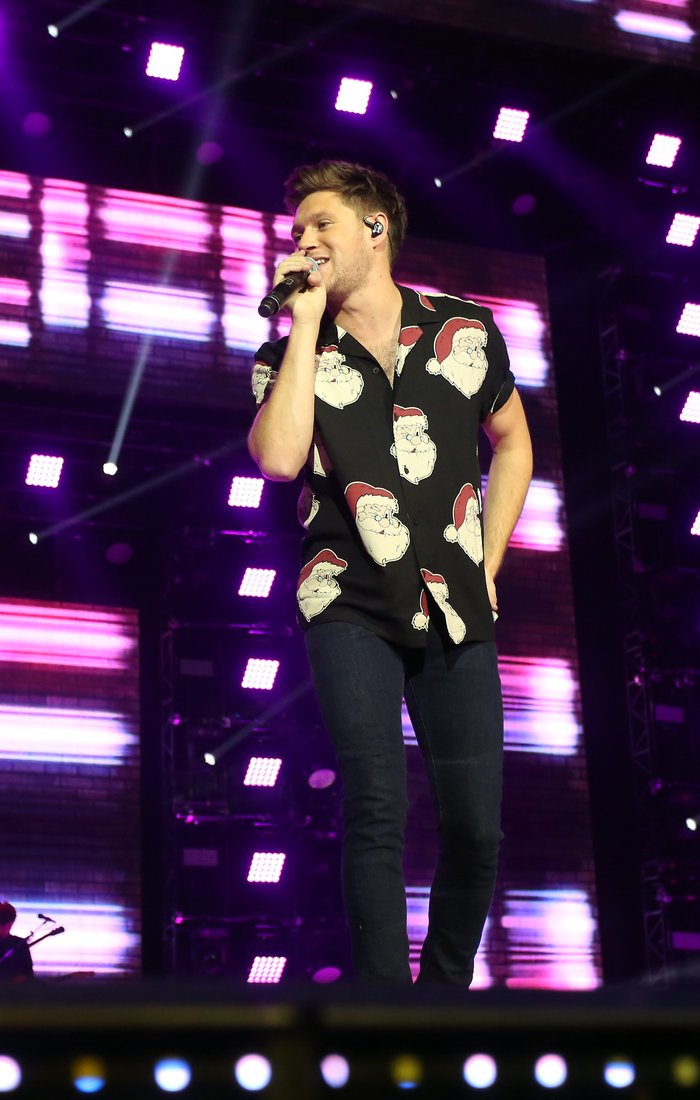 Niall Horan 'Slow Hands' Lyrics
"We should take this back to my place"
That's what she said right to my face
'Cause I want you bad
Yeah, I want you, baby
I've been thinking 'bout it all day
And I hope you feel the same way, yeah
'Cause I want you bad
Yeah, I want you, baby
Slow, slow hands
Like sweat dripping down our dirty laundry
No, no chance
That I'm leaving here without you on me
I, I know
Yeah, I already know that there ain't no stoppin'
Your plans and those
Slow hands (woo)
Slow hands
I just wanna take my time
We could do this, baby, all night, yeah
'Cause I want you bad
Yeah, I want you, baby
Slow, slow hands
Like sweat dripping down our dirty laundry
No, no chance
That I'm leaving here without you on me
I, I know
Yeah, I already know that there ain't no stoppin'
Your plans and those
Slow hands (woo)
Fingertips puttin' on a show
Got me now and I can't say no
Wanna be with you all alone
Take me home, take me home
Fingertips puttin' on a show
Can't you tell that I want you, baby, yeah
Slow hands
Like sweat dripping down our dirty laundry
No, no chance
That I'm leaving here without you on me
I, I know
Yeah, I already know that there ain't no stoppin'
Slow hands
Like sweat dripping down our dirty laundry
No, no chance
That I'm leaving here without you on me
I, I know
Yeah, I already know that there ain't no stoppin'
Your plans and those slow hands (woo)
Your slow hands
Ooh, slow hands