WATCH: Is Roman Kemp Good Enough To Rap On Nathan Sykes' New Tune?
4 April 2016, 20:20 | Updated: 5 April 2016, 11:54
When he found out Nathan's new single 'Give It Up' featured rapper G-Eazy - Capital's Roman knew he had to up his game!
#NathanOnCapital trended across the UK this morning when we had the first spin of Nathan Sykes' EPIC new tune 'Give It Up' - and you went CRAZY for it!
Rap star G-Eazy, fresh from collaborating with Grace on 'You Don't Own Me', lends his vocals to the future Big Top 40 smash - which got Roman thinking... Is there room for TWO rappers on the song?
Roman couldn't resist pitching the idea to crooner Nathan when he stopped by the Capital Evening Show this week - even going as far as RAPPING to Nathan in the studio!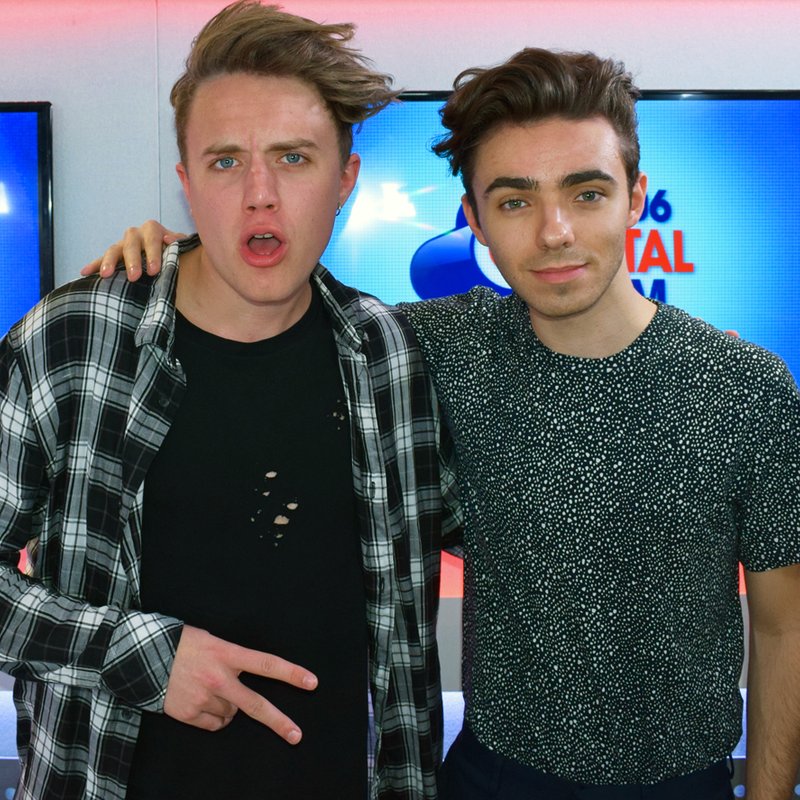 "Yo this is Roman,
I'm ice cold just like a snowman,
I'm chilling with Nathan,
Now what you gonna say... son..."
Now we think Roman's attempt was pretty decent (still not as good as Joe Sugg's, though!), but, judging by Nathan's reaction G-Eazy's got nothing to worry about - hit play on the video above to up your evening's cringe factor!
Nathan Sykes' 'Give It Up' featuring G-Eazy is available to download on 13th May 2016 - pre-order your copy now.
Catch Roman Kemp on the BRAND NEW Capital Evening Show every Monday-Thursday from 7pm.
You May Also Like...