From 'Hotline Bling' To 'Marvin Gaye' - 7 Of Nathan Sykes' Most Incredible Covers
16 November 2015, 17:10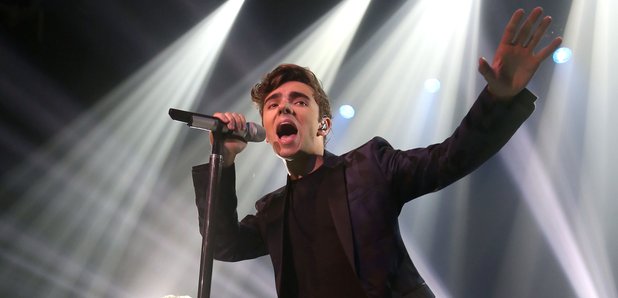 We're BIG fans of a Nathan Sykes cover or two - here's our pick of the best reworkings from the 'Over And Over Again' star.
Is there no song Nathan Sykes can't sing? Well, we've yet to find it if these AMAZING covers are anything to go by - and he's taken on tracks from everyone from Adele to The Weeknd!
So to help us on the countdown to the release of his latest track, 'Over And Over Again', this Friday (20th November), we've pinned down the best of Nathan!
1. 'Marvin Gaye' - Charlie Puth feat Meghan Trainor
Giving Charlie Puth's hit song a WHOLE new twist, Nathan added bits of actual Marvin Gaye's 'Let's Get It On' to make this chillingly beautiful cover - and how unbelievable does his voice sound backed just by an acoustic guitar?
2. 'Ordinary People' - John Legend
Nathan debuted this soulful cover during the Sykes Secret Sessions shows - and we're falling in love with him all over again every time we listen to it. Effortlessly beautiful!
3. 'Rolling In The Deep' - Adele
It takes a brave person to take on an Adele classic, but Nathan proved he wouldn't be daunted - and more than does it justice too!
4. 'Hotline Bling' - Drake
Who knew the song that spawned a MILLION memes could make such a lovely ballad when played with just an acoustic guitar, hey?
5. Calling All Hearts - Jessie J feat Robin Thicke
OK, so this isn't STRICTLY a cover, but Nathan Sykes took on Robin Thicke's parts during Jessie J's performance at Capital's Summertime Ball, popping up as a surprise guest - and he sounded fantastic on his first ever outing as a solo performer!
6. 'Earned It' - The Weeknd
Talk about SEXY! Nathan took on the Fifty Shades Of Grey song much to the delight of the crowds at his sold out performance at New York's Gramercy Theatre - and we adore this moody side of him!
7. 'Like I'm Gonna Lose You' - Meghan Trainor
Nathan joined Meghan on stage on her tour to sing her beautiful track 'Like I'm Gonna Lose You' - and it sounds just as stunning with a male voice as Ms Trainor's version!
Yep, we're totally going to have all of these on loop for HOURS. (We won't judge you if you do too...)
Nathan Sykes' latest single, 'Over And Over Again' is available to download this Friday (20th November) - pre-order it now on iTunes.
Nathan Sykes will be taking the stage at Capital's Jingle Bell Ball with Coca-Cola at London's O2 Arena on Saturday 5th December 2015 - tickets sold out in record time, but Keep It Capital for your chance to win your way in!