Adam Levine Almost "Scoffed" At Joining The Voice Due To Perception Of Reality TV Stars
7 March 2013, 11:51
The Maroon 5 frontman says he was put off appearing as a coach on the show with his bandmates also initially skeptical.
Adam Levine has revealed that he almost passed up the chance of joining The Voice because he thought such shows were full of fame hungry reality TV stars.
The 'Moves Like Jagger' man told The Hollywood Reporter that his bandmates were also initially skeptical of the opportunity.

"I scoffed at it initially," he told the publication.
Talking about his first perceptions, he added: "It's just a bunch of f****** a****** who are fame w*****."
He also took the time to slam the stupidity of other stars in the business and joked how it helped him appear more intelligent.
"As a pop star, you don't have to be that smart for people to think you're intelligent," he said. "The bar is f***** low; if you have half a brain, they think you're amazing. So I have that going for me.
Check out Adam Levine on the March cover of the publication below: (Picture: The Hollywood Reporter)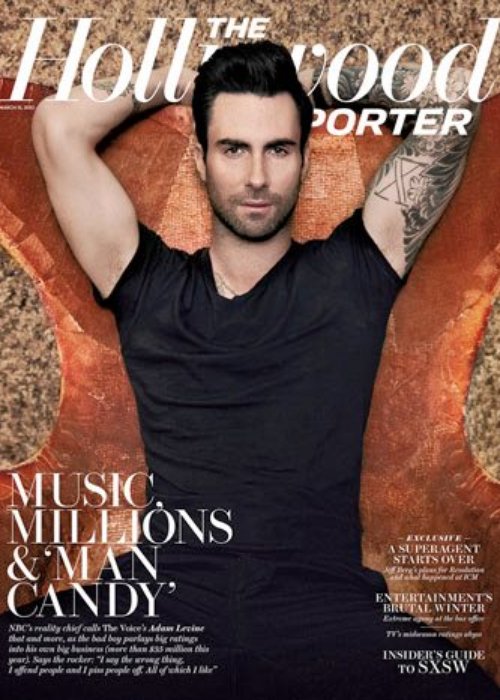 He also revealed what he believes are the characteristics which have made him endearing on the show.
"I don't lie, and that's unusual in a world of media-obsessed, media- trained f**** liars who will sit here with you and totally bulls*** you to further their own careers," he insisted. "I say the wrong thing, I offend people, and I p*** people off, all of which I like."
Adam is currently filming the new series of the show, which features new coaches Usher and Shakira - replacing Cee Lo Green and Christina Aguilera.