Maroon 5's Adam Levine On His "Trippy" Married Life After Behati Prinsloo Wedding
8 September 2014, 10:07 | Updated: 8 September 2014, 10:08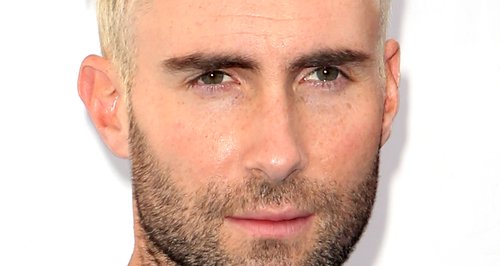 The 'Maps' star says he LOVES calling his model lady "wife" and has even changed her name in his phone.
Adam Levine is settling in well to his "trippy" married life… and says he can't stop calling his significant other "wife".
The Maroon 5 frontman surprised fans with a low-key wedding to Victoria's Secret model Behati Prinsloo back in July this year, and has opened up about how much is life has changed since then.
"I abuse that word right now a lot, I'll say it for no reason," Adam reveals on The Ellen DeGeneres show this week. "I'll say, 'Where is my wife'?' and she'll be right there.
"Wife, wife, wife, I love that term," he continued. "I even changed the number on my phone to 'Wife' when she calls.
"I do [have a ring on it], I know. I never thought I would," Adam admitted. "It's trippy. I'm such a child. How did this happen?'
Maroon 5 launched their brand new album 'V' last week fresh from the success of lead single 'Maps'.
Not only that, but the US band ALSO announced their brand new 2015 arena tour of the UK, with tickets on sale now.
You may also like...