Maroon 5's Adam Levine Continues Twitter Spat With Lady Gaga
25 September 2013, 08:50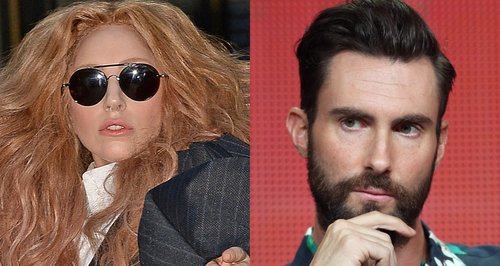 The 'One More Night' singer takes to his social networking site to criticise the female star's grammar.
Maroon 5 star Adam Levine has re-opened his war of words with Lady Gaga on Twitter.
It all started over the weekend when the 'Payphone' singer hit out at Gaga's "recycling" of old art and claimed she wasn't an artist and merely an art teacher.
The 'Bad Romance' singer then hit out herself saying: "uh oh guys the art police is here."
Speaking yesterday (24th September) on his social networking account, Adam wrote: "Methinks thou dost protest too much...yikes!!!....by the way, im NOT an artist. i sing in a band and i make music with my friends."
He added: "while we're at it we should call the grammar police."
Adam is currently starring on the new series of The Voice in the US with Lady Gaga gearing up for the release of her new album 'ARTPOP' in November.