Louis Tomlinson Upsets Fans By Claiming He 'Used To Be' In One Direction
22 October 2018, 11:44
X Factor judge Louis Tomlinson was giving his act Brendan Murray some advice when he shocked fans by claiming he's not in One Direction any more.
Louis Tomlinson was joined by One Direction lad Liam Payne at X Factor judge's houses recently, but whilst mentoring his act Brendan Murray, Louis claimed he's no longer in the band.
> Liam Payne Opens Up To Fans About What He's 'Been Through In Past Few Months'
After Brendan reveals that he's faced disappointment in the past having failed to gain success as part of a boyband in the past, Louis stated, "I get it, I used to be in a band, you want to move on from it."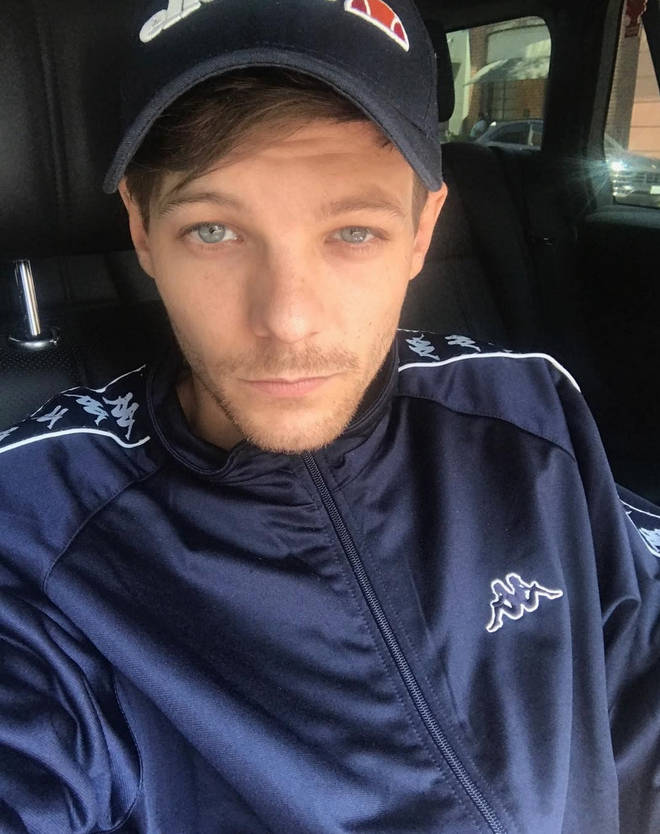 One Direction went on hiatus following their last live performance on 31st December 2015, with each member of the band going on to record solo music in the years since.
Niall Horan, Liam Payne, Harry Styles and Louis Tomlinson have all been asked repeatedly since about when they'll get back together and they've hinted that they'd be back at some point in the future, but Louis' latest comments have got fans worried.
Taking to Twitter, One Direction fans shared their disappointment that Louis publicly stated he wanted to move on from being in 1D and people really weren't happy about it.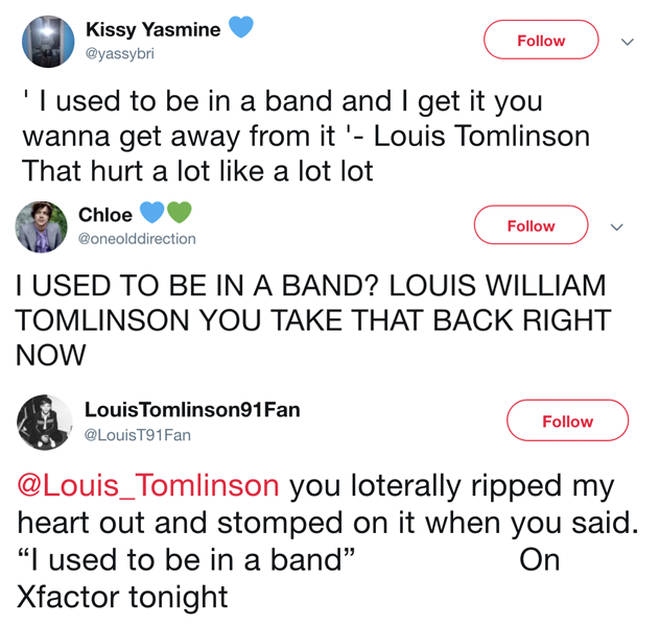 Louis hasn't responded to fans asking him about his comments yet and none of the other One Direction lads have addressed it at all.
So what does this all mean for the future of 1D?
> Want Tickets To Capital's Jingle Bell Ball Before Anyone Else? Download Our App Now To Access Pre-Sale!