Liam Payne – 'Get Low' (Live At The Jingle Bell Ball 2017)
11 December 2017, 12:15
Forget getting low, the entire crowd was jumping during this incredible live performance from Liam Payne!
After a year that's seen him launch his solo career and have his first child (hey Bear), Liam topped it all off with an awesome live set at Capital's Jingle Bell Ball With Coca Cola.
'Get Low' was a massive hit for Liam when he released it back in the summer and it sounded even better blasting out of the speakers at London's O2.
We don't know where Liam gets all the energy from when he jumps onto stage but he certainly knows how to get a crowd hyped up and 20,000 screaming fans sure did get seriously hyped for this one!
Liam Payne Jingle Bell Ball 2017 Setlist
'Strip That Down'
'Get Low'
'Bedroom Floor'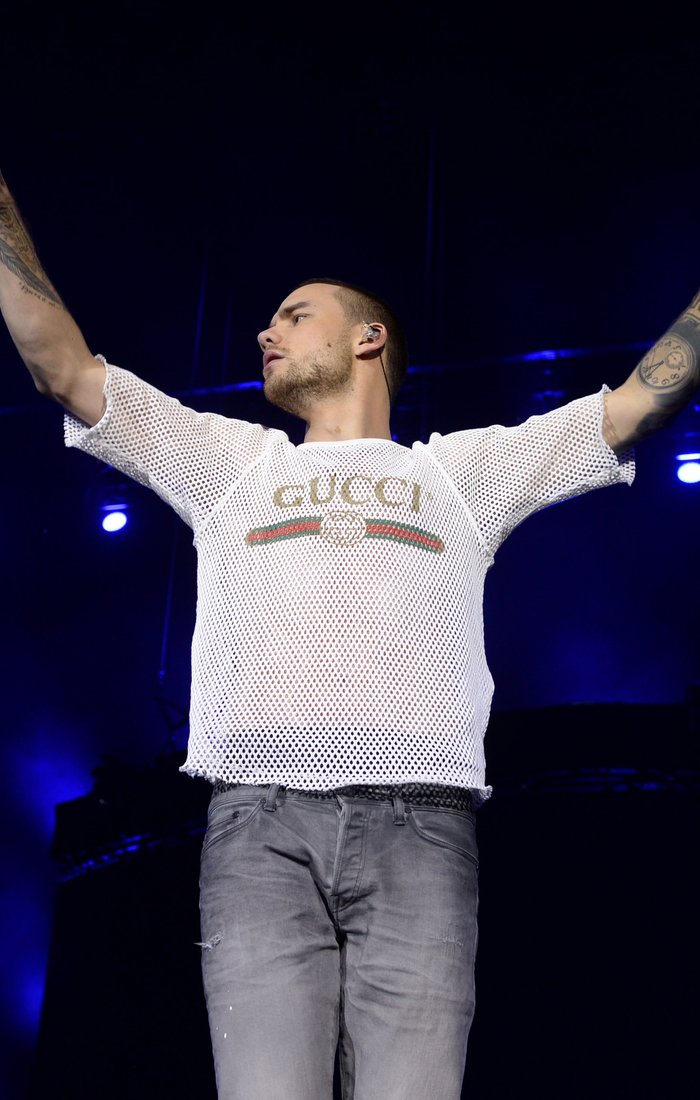 Liam Payne 'Get Low' Lyrics
It takes two to love
But that don't mean much
Sensitive tough, you don't get enough
I've been drowning in you, lost in the rush
Faded, you stuck? I'll help you up
Don't care if you're too loud
Sexy, I want you now
Bet I could take you there
Whispering in your ear
What do you wanna feel?
Let's just enjoy the thrill
I'll take over the wheel
And give you the touch you're missing
Get low, get low
Hands on your waist, let's go
Get low, get low
Girl, you got the vibe, I'm up for the climb
Get low, get low
Hands on your waist, let's go
Get low, get low
Girl, you got the vibe, I'm up for the climb
Beautiful as you are, I wanna light up your dark
Maybe you don't believe in me
It's hard to know what you see in me
Don't be quick to say no
My chest is your pillow
Come out of the shadows, I know that you're fragile, yeah
Don't care if you're too loud
Sexy, I want you now
Bet I could take you there
Whispering in your ear
What do you wanna feel?
Let's just enjoy the thrill
I'll take over the wheel
And give you the touch you're missing
Get low, get low
Hands on your waist, let's go
Get low, get low
Girl, you got the vibe, I'm up for the climb
Get low, get low
Hands on your waist, let's go
Get low, get low
Girl, you got the vibe, I'm up for the climb
I like the way you take me there
I like the way you touch yourself
Don't hold back, I want that
When the water come down, Imma get in that
Get low, get low
Hands on your waist, let's go
Get low, get low
Girl, you got the vibe, I'm up for the climb
I'm right here, you know, when your waves explode
Escape the undertow
Know that you've been broken
Know that you've been hoping
Swimming in your ocean
A new life is floating
The stars were made to shine
Reach up and make a wish
It's a beautiful time, I hope you take a glimpse
With the sound of lovers blowing crazy in the wind
You don't have to pretend
I don't care where you've been
Get low, get low
Hands on your waist, let's go
Get low, get low
Girl, you got the vibe, I'm up for the climb
Get low (get low), get low (get low)
Hands on your waist, let's go
Get low, get low
Girl, you got the vibe, I'm up for the climb
I like the way you take me there
I like the way you touch yourself
Don't hold back, I want that
When the water come down, Imma get in that
Get low, get low
Hands on your waist, let's go
Get low, get low
Girl, you got the vibe, I'm up for the climb
Get low