WATCH: Lewis Capaldi Begs America For A Number One Song 'Because He's Greedy'
22 October 2019, 15:16
Lewis Capaldi is getting seriously creative in his bid to get to number one in the US charts, including singing and... begging, on his Instagram story.
Lewis Capaldi is literally begging people of the USA to get him to number one on their charts on his social media, singing them songs on his guitar and desperately trying to get 'Someone You Loved' to number one.
WATCH: Lewis Capaldi's Hilarious Rant About Niall Horan's 'Dirty' 'Nice To Meet Ya' Video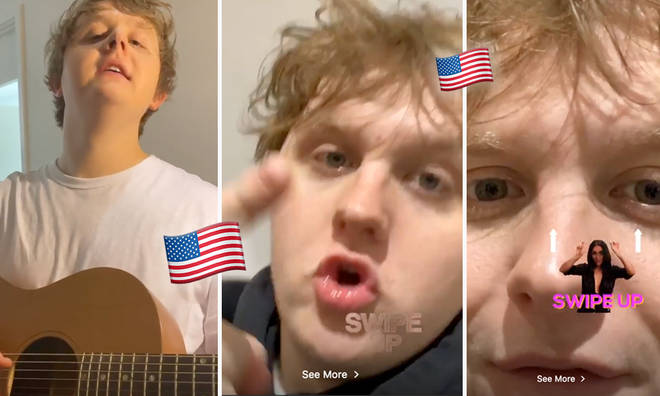 He's even changed his Twitter handle from 'Chewis Capaldi' to 'America's Sweetheart' in another funny bid to top the North American charts and if he wasn't so hilarious, we'd actually be a bit worried the Scottish star was starting to look a little desperate.
"Hello America, it's Lewis Capaldi here, and have I got news for you, my song, Someone You Loved, a song I've been pushing for a year is pushing ever so closely to being number one in America, top of the charts in the US of A."
"I've been pushing long and hard, like a mother, who is pregnant with quadruplets and the doctors are saying 'you're pushing so hard' and I feel like the baby is so close, this is last push, and you can help me do that."
"You can help your next sweetheart, Lewis Capaldi, get to the top."
"I'm just a boy, and not yet a woman."
Lewis, 23, is known in equal measures for his dreamy voice and songs, as his hilarious sense of humour, and as his music shoots up the US charts, it seems they want in on the action as well as his hit is, in his own words, 'creeping up the charts.'
He went on to say: "I'm not satisfied 'cos I'm a greedy man and we live in a glutinous society and i\m just as bad as bad as all of you, so swipe up."
"Swipe up and buy my CD, swipe up and buy it my friends, swipe up and buy my CD [for Someone You Loved] I want the number one song in America."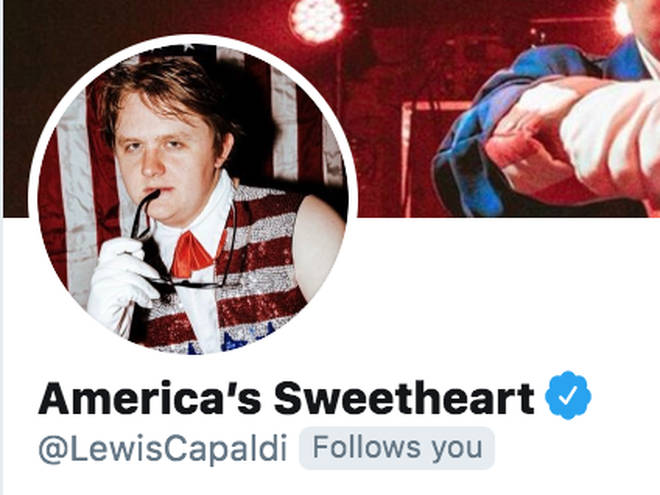 > Download Our App For All The Latest Lewis Capaldi News