EXCLUSIVE: Labrinth On Proposing At V Festival 2015... And His Wedding Plans!
23 August 2015, 21:24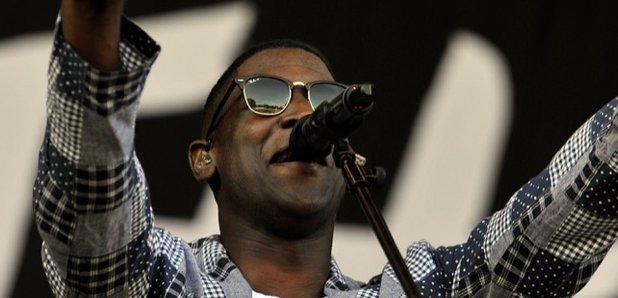 The 'Earthquake' singer popped the question during his set... and caught up with us STRAIGHT after.
Naww… and who says romance is dead? Labrinth proved there are still some TRUE romantics out there this weekend when he proposed to his girlfriend live on stage at V Festival 2015, and he's been chatting EXCLUSIVELY to us about it.
The 'Last Time' singer was performing live at Hylands Park in Chelmsford when he stopped halfway through his set to pop the question to long-time girlfriend Muz… and of COURSE she said yes!
The 'Earthquake' singer spoke to us backstage at V Festival this weekend, where he revealed how it felt popping the question in front of thousands of fans, why he did it that way, and what he wants for his wedding!
"I didn't plan it exactly. Nobody knew, none of my band knew, I was just like it's time. I love this girl and I want her to know how much I love her," Labrinth revealed exclusively to Max backstage at V Festival 2015. "Like everything else is boring, like going to dinner. So I was just like I need to do this in the most extreme way possible.
We're not big fans of crazy weddings but we're definitely going to have to go all out because I've got a really big family," he added.
A clearly chuffed Labrinth then went on to serenade his future wife with a performance of his signature anthem 'Earthquake', to HUGE applause from the V Festival crowd.
@vfestval Thank you guys for such a cool show and also thank you for helping me propose to my now fiancé @its_Muzzy I luv u.

— Labrinth (@Labrinthda1st) August 22, 2015
The couple have been together around two years… so watch this space for news on when the engaged pair will eventually tie the knot. CONGRATULATIONS!
@Labrinthda1st @its_Muzzy congrats guys. So happy for you

— Sarah. (@__itssarahb) August 22, 2015
@Labrinthda1st @its_Muzzy OMG I'm so happy for you two

— ADAM (@adamcc_) August 22, 2015
@Labrinthda1st @its_Muzzy aw congratulations that's wicked news!!!! Xxx

— Musha (@kimmitmarshall) August 22, 2015
@Labrinthda1st @its_Muzzy congratulations Lab!! So happy for ya

— abbie (@ohmygoodness99) August 22, 2015
So happy for @Labrinthda1st and @its_Muzzy Congratulations

— Clare Newsham (@promostint) August 22, 2015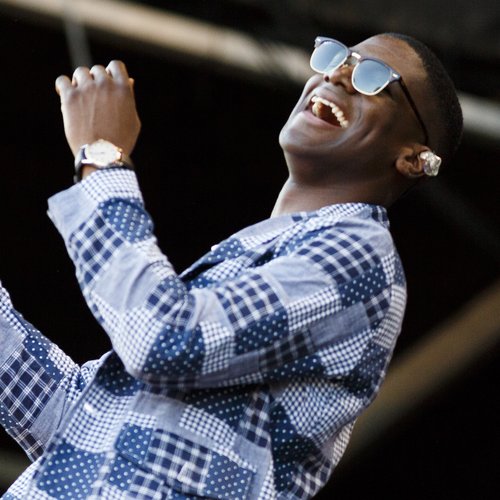 You may also like...
WATCH: Labrinth's Music Video For 'Jealous'