Katy Perry Says New Song 'Unconditionally' Gave Her Goosebumps: "It Hits A Chord"
21 November 2013, 10:19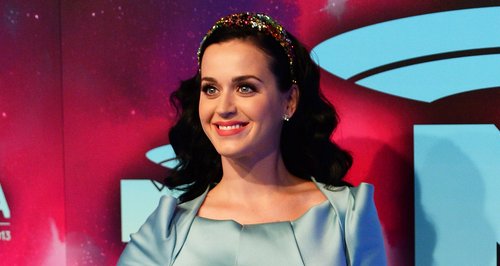 The 'Firework' star opens up on how she chooses which songs to release as her official singles.
Katy Perry has revealed why new single 'Unconditionally' is her favourite song from 'Prism', and says she chooses her singles by seeing which tracks give her 'goosebumps".
The 'Roar' singer unveiled the music video for the album's second single 'Unconditionally' earlier this week, and has opened up about why the track is so important to her.
"There's this test that I do in the studio, after a song's complete and you've tracks some vocals," Katy revealed this week, reports MTV News. "It's kind of like the goose bump test.
"If, every time you hear it, it gives you goose bumps, it's hitting a chord inside of you that's really important," Katy explained. "It's an emotional chord inside of you.
"I love this song because not only can it be a romantic, intimate song, but it can be about the type of love that a mother has when she sees her first child, or best friends or partners."
This week Katy also spoke about the lyrical messages behind the songs on 'Prism', and says she didn't want to paint anyone as a "villain" in her music.
Katy Perry kicks off the 'Prismatic Tour' in May 2014 and plays day one of the Capital FM Jingle Bell Ball 2013 on 7th December.