Katy Perry Avoided Making Former Loves Sound Like "Villains" On New Album 'Prism'
20 November 2013, 10:48 | Updated: 20 November 2013, 11:02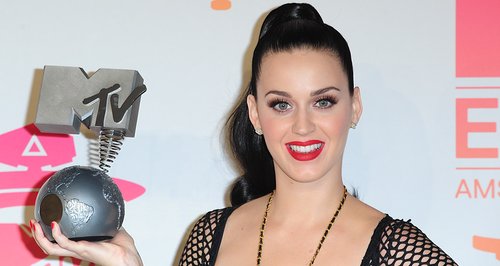 The 'Firework' singer says she tried "not to point the finger" on her third studio record.
Katy Perry says she tried hard to make sure she didn't paint any of her former flames as "villains" in the lyrics of her new album 'Prism'.
The 'Roar' singer, who is known to often write about previous loves through her music, launched 'Prism' last month and says she tried to make sure she was looking inside herself rather than "pointing the finger" at ex-boyfriends.
"Well I never try to make people out to be villains, too much," Katy told MTV First this week, while discussing the truth behind her album 'Prism'. "There's a lot of empathy in my writing, even if there is pain and sadness.
Watch Katy Perry's newly unveiled 'Unconditionally' music video here.
"I think that I'm not always trying to point the finger," she explained. "['Prism'] is very self-reflective and you hear that I've kind of gone inside more so and looked at where I can make myself better, rather than like 'screw you'.
Earlier this week Katy officially announced a brand new world tour, called the 'Prismatic Tour', which is set to launch in the UK in May 2014.
Katy Perry performs on day one of the Capital FM Jingle Bell Ball 2013 on Saturday 7th December at London's O2 Arena.