Katy Perry On "Sweet" Miley Cyrus: "She Has Got Some Big Balls!"
2 December 2013, 09:26 | Updated: 2 December 2013, 09:27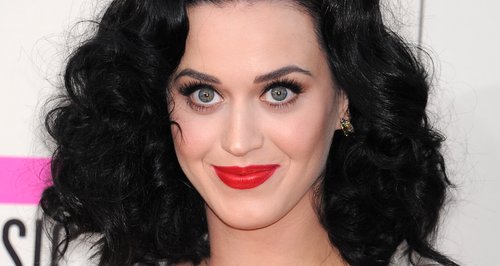 The 'Unconditionally' star says she is a big supporter of fellow female pop stars and buys all their records.
Katy Perry has described Miley Cyrus as a "really sweet" while also praising her for having "some big balls" after watching the 'Wrecking Ball' star's rise to stardom over the past year.
The 'Roar' singer says she and fellow female pop stars like Miley and Lady Gaga don't like the fact that their music gets pitted against one another at the moment, and describes herself as a "huge supporter" of her pop peers.
"There's a lot of heavy attention on 'pop diva' right now and competition and none of us like that," Katy revealed to the Toronto Sun this week. "But I'm a huge supporter of music.
"Of course I had pre-ordered [Lady Gaga's] album. I bought Sky Ferreira's album. I bought Miley's. I'm interested," Katy explained.
The 'Unconditionally' singer went on to open up more about her opinion on 'We Can't Stop' singer Miley Cyrus, who has sparked controversy several times this year with her music videos and performances.
"Miley's really a sweet girl and she has got some big balls," Katy explained. "She just doesn't care what anyone thinks.
Last week it was announced that Katy Perry is the first confirmed performer for the BRIT Awards 2014 on 19th February.
Katy Perry is set to perform live on Saturday 7th January for the Capital FM Jingle Bell Ball 2013.