WATCH: Katy Perry Releases Her Christmas Song & Ad – Get Ready To Feel SERIOUSLY Festive
24 November 2015, 09:51
From the makers of Happy & Merry H&M presents Katy Perry
02:01
Christmas is officially here – and if you can watch Katy Perry's latest video without feeling the slightest bit festive, you're MADE OF STONE.
Dust off your tinsel and get your Santa hat on – Christmas is officially here thanks to Katy Perry and her AMAZING new song 'Every Day Is A Holiday'.
Katy has FINALLY unveiled her long-awaited Christmas song as part of H&M's Happy and Merry campaign – and the two-minute long video is literally the most Christmass-y thing we've ever clapped eyes on.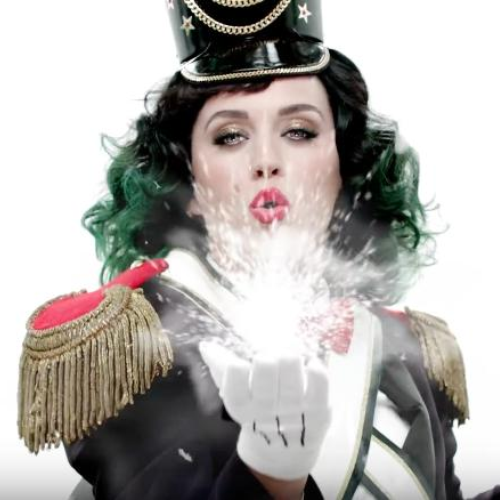 Featuring Katy with a multitude of hair colours – our favourite has to be the mint green fairy 'do – and a host of gingerbread men, teddies and dancing presents, we are now VERY excited for Xmas!
Even though it's a whole month away, we're loving Katy Perry's take on Christmas!