Justin Timberlake Teases Drake Collaboration: Here's All The Evidence
4 July 2018, 12:33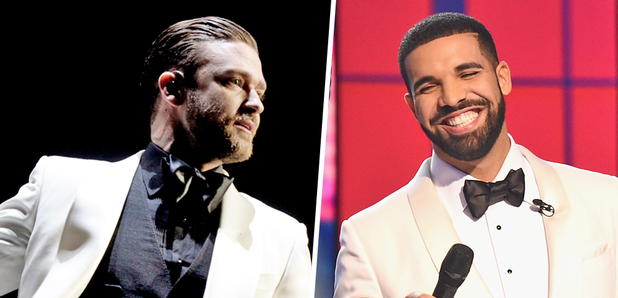 We loved 'Cabaret', the pair's first song together, but it looks like we might be getting a brand new song from Justin & Drake very soon!
They're two of the biggest artists on the planet, so when Drake and Justin Timberlake work together it's kind of a big deal.
When we heard that Justin Timberlake had been teasing a new song with Drake is currently in the works, you can imagine just how excited we were and looking at all the evidence, it seems as though we might be getting it pretty darn soon.
> This Theory May Prove That Drake Mentioned His Son WAY Before Anyone Else, And You Missed It!
Speaking to Complex in a recent interview following the release of Drake's new album 'Scorpion', Justin explained, "I love 'Scorpion', I think it literally just like answered anything. I think The Boy came correct with that one. We've talked about [collaborating again] a lot. I don't wanna say too much because I don't wanna jinx it, but we've talked about it a lot."
That sounds to us a lot like a brand new song on the way Mr Timberlake! But there's more to the story than just one quote from JT. What about the picture above which Justin recently shared on his Instagram account?
The pic, which Justin captioned 'Last week's Bahamas Sessions.' featured a very important person who could be a HUGE hint that a Drake collab could be just round the corner.
Drake's long-time producer Nineteen85, who created 'Hotline Bling' and 'Hold On We're Going Home' can be seen in the picture, whilst JT has also tagged him in the snap, as well as singer/songwriter James Fauntleroy, who worked on Justin's '20/20 Experience' album.
So if you've just about got over the brilliant sounds of Drake's 'Scorpion' and Justin Timberlake's 'Man Of The Woods', prepare yourselves because a new bop is brewing!
> Download Our Free App For All The Latest Justin Timberlake & Drake News!