Sending Get Well Wishes To John Newman – The Star Confirms His Brain Tumour Has Returned
3 August 2016, 14:41 | Updated: 3 August 2016, 15:48
The star has already battled a tumour in 2012 and is keeping a positive outlook.
The fans have been sending get well soon wishes to John Newman as according to new reports, the singer has been diagnosed with a second brain tumour.
The star previously battled with a small tumour in 2012 after it started to affect his vision, which doctors managed to remove through his nose, and is said to be planning surgery for the new growth next year.
John put out a statement on Twitter telling fans that the tumour has returned but his prognosis is good and it won't stop him making music for long.
August 3, 2016
A source close to the star explained, "John's brain tumour is back. He's known about it for a while but has kept it a closely guarded secret, confiding only in those closest to him – his mum, brother and a few loyal members of his family.
"Now he's started telling people because it won't be long before he takes time out for treatment. Although the tumour, thank god, is benign doctors have found a few cancerous cells on it.
"Fortunately, because the tumour has stayed the same size for a while John's been told that surgery can wait until next year. After the operation he'll need some radiotherapy so there's talk of him taking a few months off to get the job done and convalesce."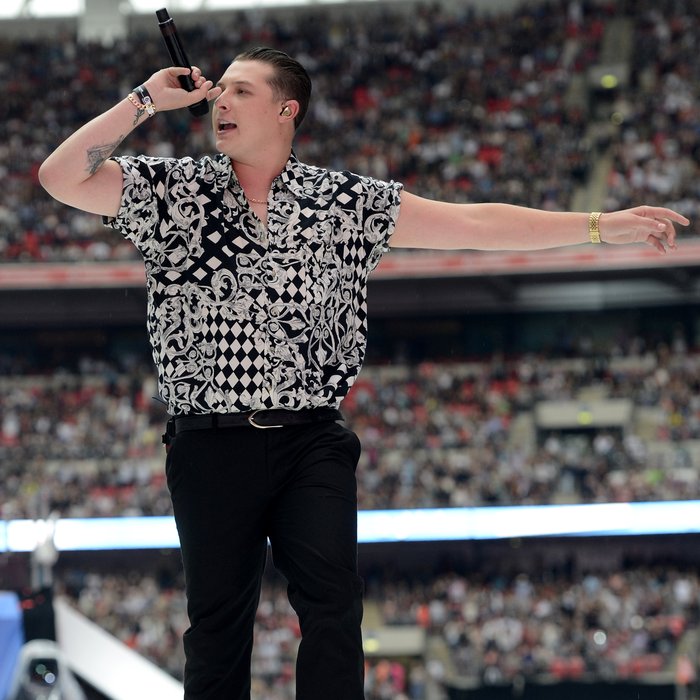 Although brain surgery comes with many risks, John is said to be a lot calmer this time around with the source adding, "The first time around John was petrified. But now he seems a lot calmer and I think the fact he's been through this once before is reassuring. He also totally trusts the team where he goes for frequent MRI scans.
"For a while afterwards patients can feel weak, have fits, find it difficult to walk and encounter speech problems. Although he's trying to remain as positive as possible it's a really emotionally draining time for poor John."
John himself tweeted alluding to the news, and showed his positive outlook on the situation. (18+ The tweet below contains strong language.)
Whatever life brings you, be strong,always positive, love everyday like it is your last and smash it out the fuuuuckin park!! 2016baby!!!

— John Newman (@JohnNewmanMusic) August 3, 2016
We wish John all the best – we doubt this will keep him out of action for long!