John Newman Planning America Tour For 2014 As He Plans US Chart Domination
10 October 2013, 11:34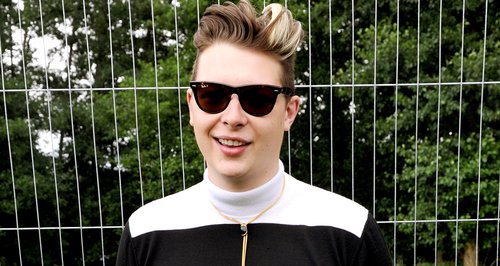 The 'Cheating' singer says he is hoping to make big waves in America over the next year.
John Newman has revealed plans to kickstart his career out in American next year, and is looking at starting a tour across the US beginning in February.
The 'Love Me Again' singer has been gaining traction in the UK with his recent singles, after featuring on Rudimental's huge hit song 'Feel The Love'.
John now says, after the release of his debut album 'Tribute' in the UK this autumn, he is already looking ahead to chart dominance across the pond.
"My songs are getting hype in America," John revealed to the Daily Star this week. "I think as a UK artist you have to force yourself into going to the US, but it feels natural for me.
"A lot of US radio stations are starting to play me," he explained, before revealing: "We are looking at a February tour.
"When you go to the US you feel like the world is coming together," John added.
John Newman released his new single 'Cheating' on Sunday (6th October), reaching the top ten within 24 hours, and launches his album 'Tribute' on 14th October.