Jessie J Rocks Bright Orange Jumpsuit On Set Of The Voice UK Series Two
19 February 2013, 12:50
The 'Domino' singer was pictured arriving for rehearsals of the new series of the music reality show.
Jessie J has been spotted out wearing a bright orange jumpsuit as she arrived to rehearsals for the new series of The Voice UK yesterday (18th February).
The 'Who You Are' singer accompanied her eccentric attire with a white biker leather jacket and giant platform heels as she clutched to a leopard print bag.
The star also had her short bobbed dark hair on show – just weeks before she shaves it off for charity.
The 'Do It Like A Dude' singer will raise money for Red Nose Day with her stunt live on TV.
Meanwhile, all four original coaches on The Voice have signed up for the second series of the music reality show.
Check out a picture of Jessie arriving on set of The Voice below: (Picture: WENN)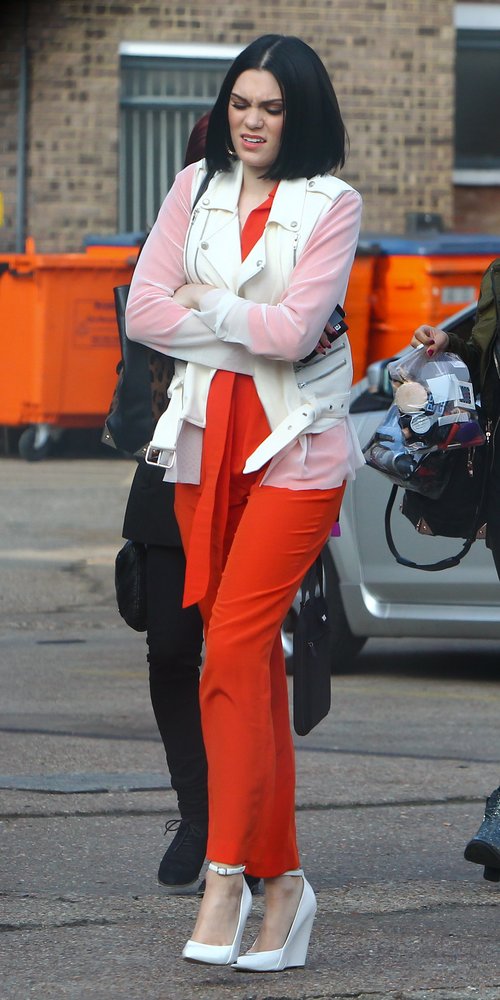 Will.i.am also caused controversy this week with comments on Twitter calling his contestant and overall runner-up the "real winner" of the show.
Sir Tom Jones eventually helped coach Leanne Mitchell to take the crown of winner of the first series.
The Voice UK series two is expected to hit TV screens this summer.