Jessie J Cancels Robin Thicke US Tour Support Slot To Focus On New Music In 2014
10 January 2014, 09:09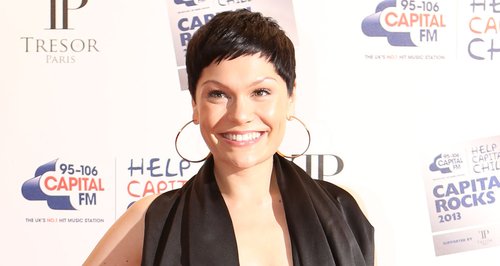 The 'Domino' singer reveals she won't be supporting the 'Blurred Lines' star in order to get back in the studio.
Jessie J has announced that she will no longer be supporting Robin Thicke on his upcoming tour of the US, revealing she plans to instead focus on recording new music back in the studio.
The 'Thunder' singer, who teamed up with Robin for the song 'Calling All Hearts' last year, had been scheduled to join the US star out on the road early this year.
However, Jessie has now revealed she wants to focus fully on going back in the studio to make new music for the upcoming US edition of her 2013 UK album 'Alive'.
"Out of respect to my USA fans I want to be honest," Jessie began on Twitter this week. "I will not be supporting Robin Thicke on his USA tour.
"My team and I have decided it's best I prioritise recording/studio and promo to the finish the album for my US fans and having the pop for a single to be released fro you sooner than later," she explained. "Timing isn't always perfect but I want to make it work!
"And hopefully have my own shows in the USA someday, I hope you understand," Jessie added. "I'm sorry to all the fans who were coming. I will make it up by making sure you have more of me and my music this year."
Jessie J picked up a nominations for British Female Solo Artist at the BRIT Awards 2014 nominations launch last night (9th January).