Jessie J Teases New Song After Posting Instagram Clip During "Rebellious Mood" – Video
20 January 2014, 08:55 | Updated: 20 January 2014, 09:00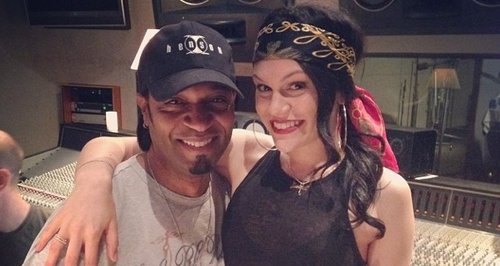 The 'Who You Are' star gives fans a taster of what she's been out in Los Angeles recording.
Jessie J has posted a short clip of a new song that she can't wait for the world to hear.
The 'Domino' singer has been busy working on new material out in Los Angeles for the past week and recently teased to Capital that her next project was going to be the biggest thing she's done since the Olympics.
She shared several Instagram posts with fans on Twitter this weekend and thanked songwriter Kuk Harrell for all his help with the track.
"Thank you @Mattkoma for making this song happen! Cannot wait for the WORLD TO HEAR IT! Aaaaahhh!" she wrote alongside a picture of the pair in the studio.
She was then feeling in "rebellious mood" and decided to share an Instagram video of the song with her followers.
Jessie released her second studio album 'Alive' back in October 2013.