Jessie J Praises Justin Bieber As Singer Completes London O2 Arena Residency
9 March 2013, 08:39
The 'Boyfriend' star takes to Twitter to say he "loved" his time in the capital despite the controversy.
Jessie J was full of praise for Justin Bieber as she watched the teen star complete his London O2 Arena residency last night (8th March).
The 'As Long As You Love Me' star had spent the previous night in hospital after collapsing on stage and then was involved in an altercation with paparazzi outside his hotel the following morning – leading many to speculate whether he would perform at all.
The show reportedly went on without a hitch and was well received by the likes of Jessie and fans in attendance.
"Congratulations Justin Bieber on an incredible show tonight at the 02!" she wrote on her Twitter account.
The Canadian star also retweeted a message from the female star and then thanked all his fans for their support over a hectic week.
He wrote: "still a little short of breathe tonight but was an incredible show. London fans go hard! 4 SOLD OUT O2 shows in a row!! #BLESSED."
He also said that despite the drama, he has enjoyed his time in London.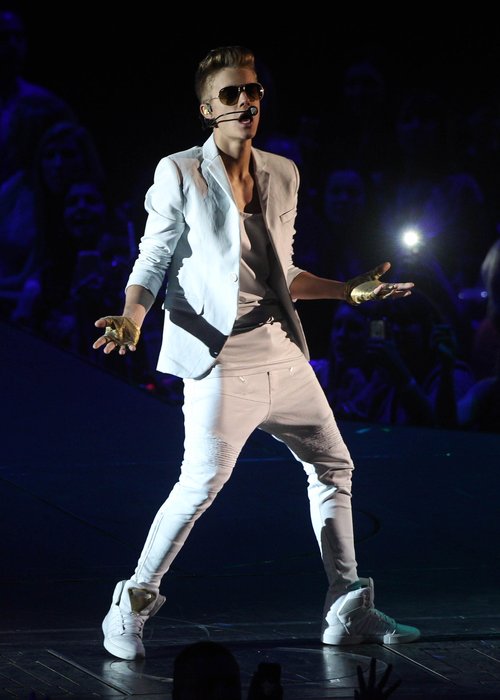 "too many blessings to allow the stress in. the press made things look nuts but really I have enjoyed London. The fans are incredible," he said.
"so while I have seen some crazy stuff it is all smiles. Im gonna get some rest and keep doing what i love. Entertain all of u. thanks."
He will now take the tour to the rest of Europe with a show in Lisbon on 11th March.