Jay-Z Unveils Lyrics To New Song 'Oceans' Featuring Frank Ocean
27 June 2013, 17:13
The '99 Problems' star offers his latest insight into forthcoming album 'Magna Carta Holy Grail'.
Jay-Z released the lyrics to his new song 'Oceans' this week as he continues to tease details of forthcoming album 'Magna Carta Holy Grail'.
The track will feature previous collaborator Frank Ocean and was posted on the Samsung app.
The rapper has been using his new partnership with the electronics company to unveil his new album – after first announcing details of the record during the NBA championship finals.
He's also teamed up with Justin Timberlake on the new album and has worked with the likes of Timbaland, Pharrell Williams and Rick Rubin.
Check out the lyrics to the new song 'Oceans' below: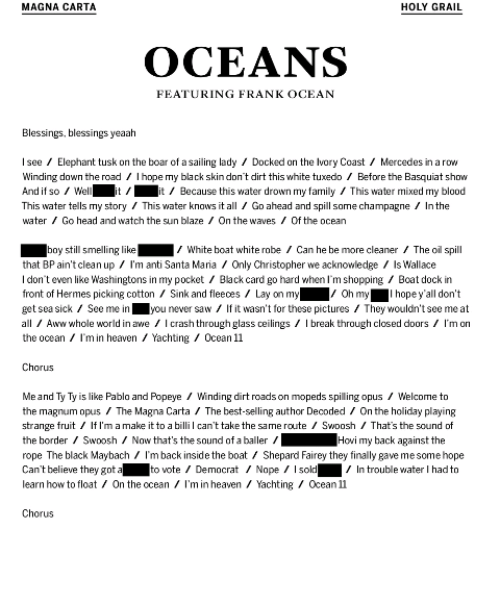 The rapper will release his new album on 4th July and is rumoured to be working on a record of duets with wife Beyonce for release in 2014.
The Destiny's Child star is also putting together her new album.