'Weird Al' Yankovic Premieres Hilarious Iggy Azalea 'Fancy' Parody – He's SO 'Handy'!
18 July 2014, 10:18 | Updated: 18 July 2014, 16:29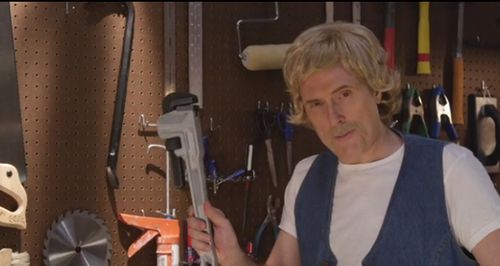 Weird Al debuts the fourth installment of his #8Videos8Days, taking on Iggy Azalea's handyman alter ego
He had us at "I've got 99 problems but a switch ain't one". Weird Al's latest video from his #8Vidoes8Days project takes on Iggy Azalea's 'Fancy' in SPECTACULAR fashion.
Changing 'Fancy' to 'Handy', Weird Al is the handyman that can fix any problem – from leaking toilets to plastering.
We never thought we'd find DIY this interesting, but Weird Al plus Iggy Iggs have made us want to pick up our paintbrush.
Weird Al also took on Lorde's 'Royals'