Iggy Azalea Reveals She Will CUT OFF Nick Young's Bits If He Gets Caught Cheating!
12 April 2016, 12:20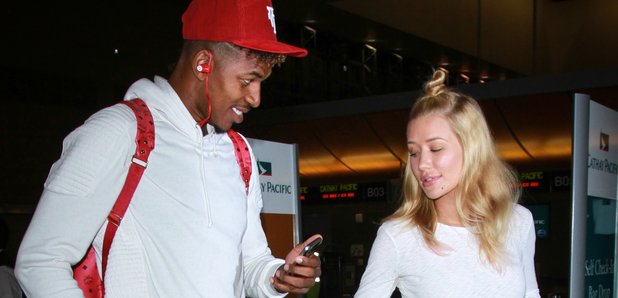 Following THOSE revelations, Iggy revealed that she's threatened to take the scissors to Swaggy P's man bits if he has cheated on her!
Guys take note – NEVER get on the wrong side of Iggy Azalea when she's holding a pair of scissors 'cos she WILL do some snipping… and she's revealed what she would do to her fiancé Nick Young if he's done the dirty.
Rumours surfaced that Nick Young (aka Swaggy P) had cheated on Iggy after a video filmed by his team mate seemed to show him saying that he had been with a 19-year-old… but Iggy had some pretty strong words if he has been playing away.
Speaking on the Orlando & The Freakshow radio show in the USA, Iggy revealed, "Whatever bro-code is or whatever unspoken code that is I don't really care, because I have an actual spoken commitment that you're going to get married to me and that involves not doing any of those other things so screw guy code! I'm not really concerned about guy code."
And when asked whether she would be one of those sports wives that turns a blind eye to her man cheating, Iggy was NOT mincing her words. "I'm not cool with it. Like you will have half a penis. I already said one more video, just one more thing and you will lose a quarter of your meat."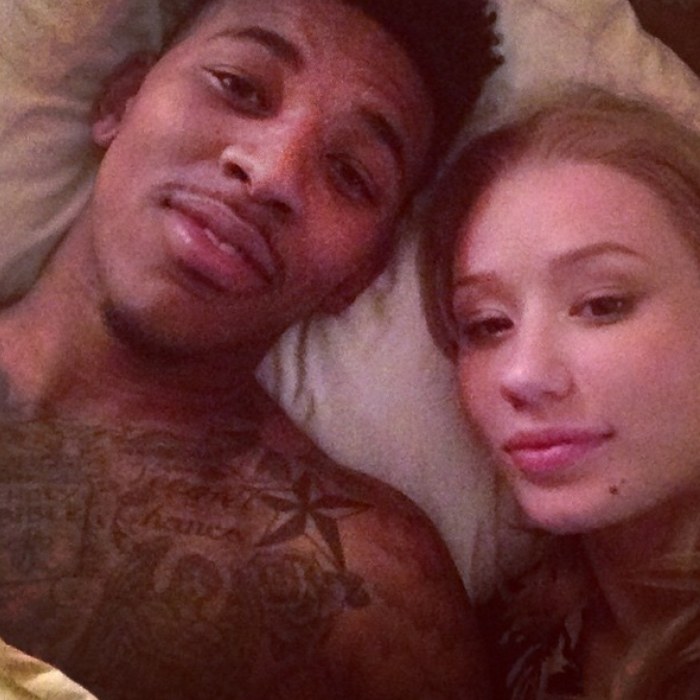 YIKES. Better stay on your best behaviour, Nick!