Iggy Azalea's Mum Is A BIG Fan Of Her New Song – Check Out Her Dancing!
18 June 2014, 12:39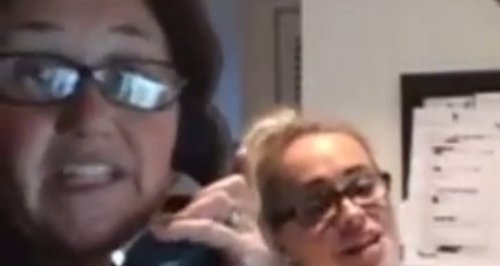 We can see where Iggy Azalea gets her moves from – she's posted a hilarious video of her mum lip-syncing to her new single.
We REALLY want to be BFFs with Iggy Azalea's mum after seeing the hilarious Instagram video Iggy posted earlier today.
The InstaVid shows Iggy's mum and a colleague doing a cheeky bit of lip-syncing and dancing while at work to Iggy's new track with T.I., No Mediocre which has some, ahem, interesting lyrics.
We're massive fans of the keyboard-ography from the blonde lady - a definite must-do move for any desk dancer.
While we're sure our mums would blush rather than boogie to the kinds of things being sung about in the new single, Mama Azalea is having a whale of a time.
Iggy posted, "My mother likes the new jam."
Iggy Azalea will be performing at the Capital Summertime Ball this Saturday at Wembley Stadium.