Iggy Azalea: 10 Reasons The 'Fancy' Rapper Is The Best Lady In Hip-Hop
10 September 2014, 15:47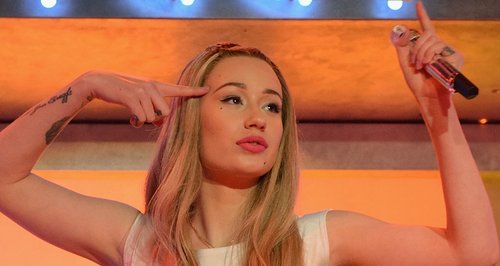 Who dat, who dat? Why it's Iggy Azalea, aka THE greatest lady in the hip hop game right now! Don't believe us? Check out our VERY convincing reasons...
2014 has been one hell of a year for Iggy Azalea, hasn't it? She FINALLY released her debut album 'The New Classic' and has dominated the charts and kinda, sorta our lives ever since.
But now with a MTV VMA and THREE Teen Choice Awards under her belt, let's take a look at just why exactly Iggy is THE best female in hip hop in the game right now (you know, at least until Nicki Minaj releases her new album).
1. She's not afraid to collaborate with the biggest female stars around
From Ariana Grande, to Rita Ora, to Charli XCX, to ACTUAL J.Lo, Iggy definitely knows a thing or two about girl power. We're free for a team up anytime you're ready, Iggs!
2. Her song 'Fancy' was THE most streamed song of the summer
Yep, according to Spotify, Iggy's global hit was the only song in the US worth streaming (again and again) this summer, which unsurprisingly landed her a whopping 16.5 MILLION streams. She really is fancy!
3. It's impossible to embarrass her!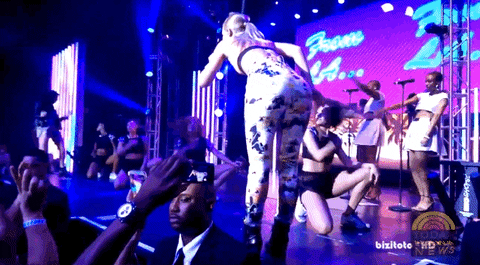 When Iggy took a serious tumble off stage during her pre-VMA gig, we cringed so hard we thought we were going to fall through the floor. But Iggy was clearly un-fussed, as she went so far as to post the vid of her falling herself, captioning it: "Sorry but it would be a crime not to share this with you all, I know I laughed. #StillFinishedtheSongTho #KeptOnRapping #TheShowMustGoOn".
4. The girl dresses GOOD
We love Iggy's unique style so much it hurts, and the fact that she's never afraid to mix things up is just one of the reasons she's our total style icon.
5. She'll be taking over your cinema screens soon!
As if it's not enough to be dominating the music scene, Iggy will be making her movie debut in Fast & Furious 7! We hope she got some tips from her Black Widow partner Rita Ora...
6. She's a total badass

Like, did you even SEE the Black Widow music video?! The girl knows her way round a samurai sword, which we're pretty sure is every guy's dream.
7. She's one half of a SERIOUS power couple
Speaking of every guy's dream, Iggy has been dating NBA player Nick Young since November last year and they make one heck of a good-looking (not to mention VERY COOL) couple. Oh you two...
8. She knows exactly how to deal with a bit of controversy
During the 2014 BET Awards, people started freaking out over whether Nicki Minaj was throwing shade at Iggy about writing her own music.
But while the rest of the Internet lost it, Iggs remained as cool as ever, eventually posting a brief message on Instagram wishing everyone would stop 'exhausting' themselves over drama that probably wasn't even there. Well said, babes.
9. Well, we couldn't NOT mention her body...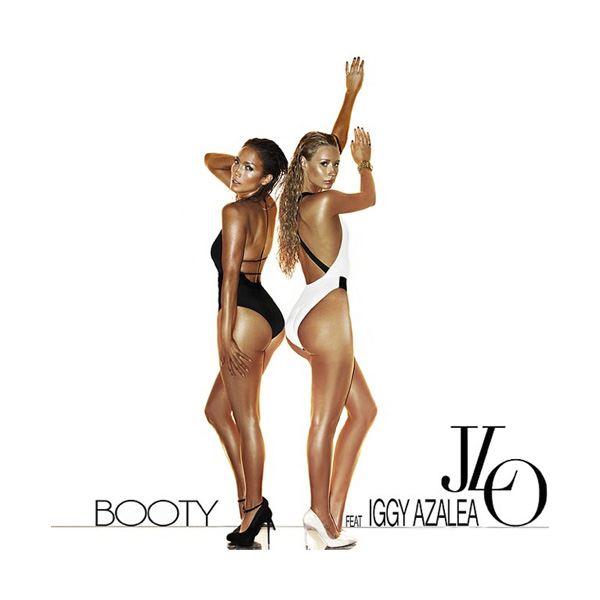 Iggy's body is so incredible that we're pretty sure it could cause world peace. That is all.
10. She loves herself a good boyband member (don't we all!)
We're pretty sure most hip hop stars wouldn't reach out to Union J's George Shelley about re-naming himself 'Georgey Porge' (in homage to Iggs, of course!) but not Iggy. We're glad she was on board with it.