Harry Styles Set To Build '£30 Million Super-Mansion' After Buying Neighbour's House
9 March 2020, 14:42 | Updated: 9 March 2020, 14:46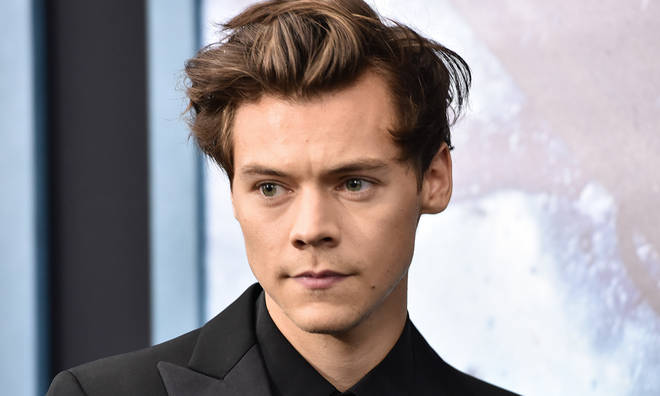 Harry Styles is allegedly knocking his two multi-million pound mansions into one after he reportedly bought his neighbour's house, last year.
Harry Styles is reportedly building a '£30million super-mansion' by turning his two multi-million pound properties into one.
This comes after he splashed out on a second property next to his own £3million home in November 2019, in a bid to feel safer after his stalking ordeal.
The 'Lights Up' singer is apparently keen to ramp up his security after being stalked by a homeless man over the course of three months.
Harry is said to have wanted a 'huge and challenging' renovation project for a while now, and the combined mansion is allegedly set to boast ten bedrooms, a games room and cinema and each have an impressive spiral staircase.
WATCH: Harry Styles Responds To Questions About 'Watermelon Sugar'
A source close to the project told a tabloid: "This is going to be one absolutely stunning super-mansion. The final bill is not going to be far shy of £30 million but when Harry wants to do something, he insists that he does it properly."
He continued: "He views himself as a property developer in the making. It's a hobby that he feels fortunate enough to enjoy. But this is also an investment for Harry – he has been so clever with his money and he has no intention of stopping that."
When he purchased the second property, a tabloid reported: "Rather than be driven out of his home, he has taken steps to feel super-safe."
Harry was left feeling 'unsafe' when Pablo Tarazaga-Orero slept outside his home, posted notes and money through his letterbox and even followed him to his local pub.
He was spared jail but sentenced to a 12-month community order including 30 days of rehabilitation activity.
The ordeal began shortly after Harry bought the man some food from a vegan cafe and offered him money for a hotel as he 'felt sorry for' him.
When giving evidence in court last month, Harry said: "Pablo was sleeping outside of my residence; I first became aware of him in March. I thought it was sad that someone so young was sleeping rough at a bus stop when it was cold. I pulled up in my car next to the bus stop and offered him some money so he could get a hotel or some food."
He added: "He told me that he couldn't accept the money for religious reasons. I asked him if he needed any food, he asked for some edamame beans. I stopped at a vegan cafe, I bought two sandwiches, two salads, two muffins all heated then took them to Pablo. I passed him the bag of food through the car window at which point he asked me if I wanted to go to a restaurant to eat with him.
"I told him I was on my way to work. I found it a little odd. His facial expression made me feel a little uneasy. It was like a smirk. Until that point, I never felt unsafe or uneasy in my own home."
> Download Our App For All The Latest Harry Styles News