Flo Rida Thrills 80,000 'Wild Ones' At Wembley For The ULTIMATE #CapitalSTB Party!
11 June 2016, 22:11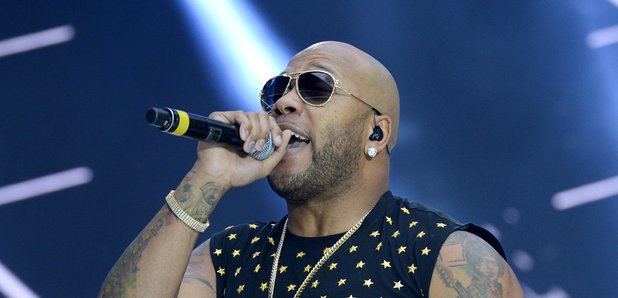 The rap star brought ALL the fan favourites with him for his return to the Summertime Ball.
Flo Rida performed SO many killer summer anthems at the #CapitalSTB that the crowd didn't know what to do with themselves - apart from dance their asses off, of course!
The US superstar made a welcome comeback to Capital's Summertime Ball with Vodafone, kicking off his set with 'Good Feeling' and getting those happy vibes flowing from the start.
Next up he took things a little more old school with performances of 'Low' and 'Club Can't Handle Me' - a cheeky little #CapitalThrowback for all the Ballers out there - before smashing 'GDFR' on the Wembley Stadium stage.
Flo Rida took things well and truly up to date next with 'Hello Friday' - one of his latest singles - before ripping the roof off the stadium with 'Wild Ones' - an epic feel-good track PERFECT for the atmosphere.
He then wrapped things up with 'My House' and left the stage with the BIGGEST smile on his face.
Flo Rida - Summertime Ball 2016 Setlist
'Good Feeling'

'Low'

'Club Can't Handle Me'

'GDFR'

'Hello Friday'

'Wild Ones'

'My House'