LISTEN: Eminem Reveals His Amazing New Song 'Phenomenal' From The Movie Southpaw
2 June 2015, 16:03
Eminem - Phenomenal (Audio Only)
04:42
Eminem is appearing on the soundtrack of Jake Gyllenhaal's new movie Southpaw – and his new track is Marshall Mathers at his finest.
Eminem is officially back with new music and his new song 'Phenomenal' from the soundtrack for Southpaw definitely shows he is back to his best!
Fans got their first taster of Eminem's new track could be heard in the trailer for Southpaw featuring Jake Gyllenhaal back in March and the movie will be in cinemas from 24th July.
The track was also previewed in a Beats By Dre advert in May, but this is the first time fans have been able to hear the full version of Eminem's new music, which has been released on iTunes.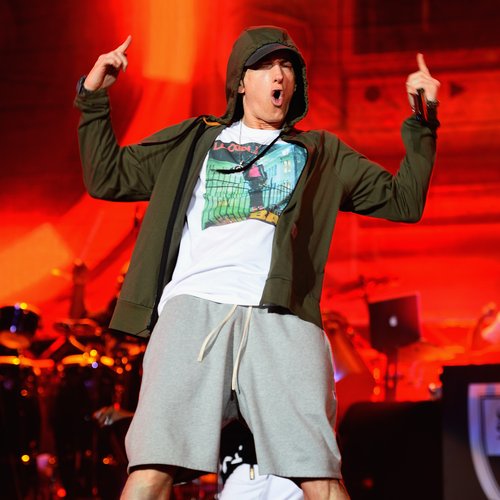 Fans may have to make the most of what they can get from this track as it looks unlikely we will be getting a full Marshall Mathers album anytime soon – Eminem's fellow D12 member Denaun Porter told MTV, "You can't tell with him."
"I'll be in the studio with him next week, but we working on something else that doesn't have anything to do with an album, his album. So, I doubt it, but I don't know."
Don't keep us waiting, Slim – we need a whole new album from you!