Eminem Reveals Rihanna And Kendrick Lamar Collaborations On New Album Tracklisting
11 October 2013, 09:08 | Updated: 11 October 2013, 09:22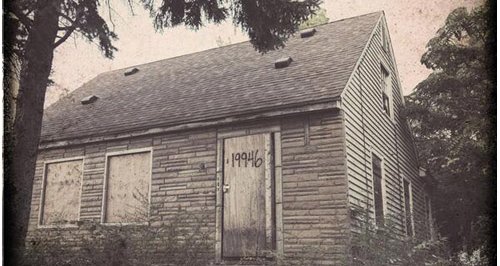 The 'Berzerk' star has released the list of songs which will feature on 'The Marshall Mathers LP 2'.
Eminem has unveiled the official tracklisting for his new album 'The Marshall Mathers LP 2'.
The record will feature a series of team-ups, including Rihanna, Kendrick Lamar and Nate Ruess from Fun.
The rapper's latest collaboration with Rihanna follows on from the huge success the pair enjoyed on 'Love The Way You Lie'.
Skylar Grey will also feature on the record – which includes recent Vodafone Big Top 40 number two 'Berzerk' and 'Survival'.
Check out the complete list of songs feature on Eminem's new album 'The Marshall Mathers LP 2' below:
1. 'Bad Guy'
2. 'Parking Log' (Skit)
3. 'Rhyme or Reason'
4. 'So Much Better'
5. 'Survival'
6. 'Legacy'
7. 'A***ole' (featuring Skylar Grey)
8. 'Berzerk'
9. 'Rap God'
10. 'Brainless'
11. 'Stronger Than I Was'
12. 'The Monster' (featuring Rihanna)
13. 'So Far... '
14. 'Love Game' (featuring Kendrick Lamar)
15. 'Headlights' (featuring Nate Ruess)
16. 'Evil Twin'
The album will be released on 4th November.