Eminem Praises Macklemore And Talks Recording With Dido Again During Facebook Chat
8 November 2013, 11:27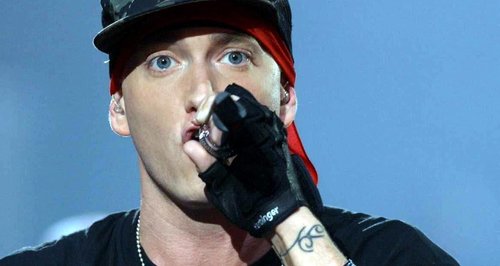 The 'Berzerk' rapper took part in a fan Q&A session this week.
Eminem took part in a fan Q&A session on Facebook yesterday (7th November) in which he praised the likes of Macklemore and spoke about almost working with Dido once again on his new album.
The 'Lose Yourself' man was asked his thoughts on other rappers with one fan picking out Macklemore and his work with Ryan Lewis.
"I think they made a great album," he responded.
Another fan posed the question on if he had thought about getting Dido on board for new song 'Bad Guy' – the sequel to their hit 'Stan'.
"Yes, was considering her for bad guy but thought it might give it away," he added.
The rapper also revealed the one thing that annoys him more than anything else.
"When people keep asking me if I am retiring," he said.
Eminem released new album 'The Marshall Mathers LP 2' this week and is currently top of the iTunes chart with latest single 'The Monster' featuring Rihanna.