Kendrick Lamar Dishes On Eminem Studio Meeting: "It Was Unexpected"
25 June 2013, 14:59
The artists were pictured together earlier this month fueling talk of a collaboration.
Kendrick Lamar has revealed that he didn't record any music with Eminem during their studio meeting earlier this month but did get the chance to ask him for some advice.
The 'Stan' rapper is busy working on his new studio album, with reports he had enlisted the Compton star for the record.
The artists were pictured together earlier this month, and the 26 year-old star told MTV all about the meeting.
"It was unexpected, I just went to Detroit and I had a show out there and I got a call saying, 'Em [wants you] to come to the studio, come to the studio fast," he said.
"That was me actually just meeting and greeting," he continued. "I bumped heads with Eminem [in the past], but it was very brief, that was my first time really chopping it up with him, getting to ask all the questions I wanted to ask him."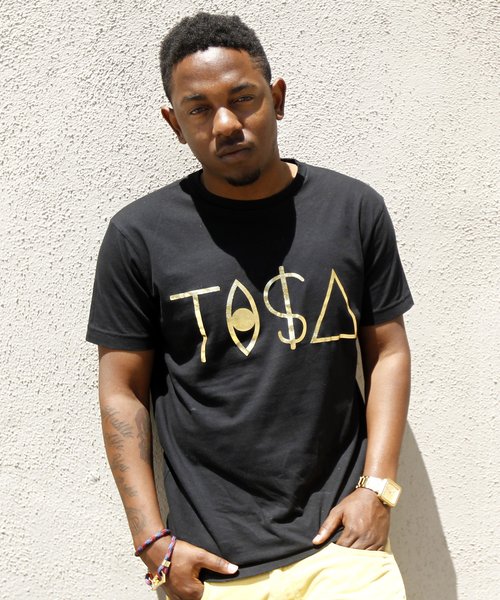 Speaking about the advice he was able to get, he added: "He gave me straightforward answers and really just gave me the game on how to stay creative as possible."
Producer DJ Alchemist also recently divulged information on Eminem's latest album and said the rapper would be "going to further territories" on the record.
Eminem will also headline this year's Reading and Leeds Festivals in August.