Elyar Fox And The Vamps To Support The Wanted On 'Word Of Mouth' UK Tour In March
18 February 2014, 09:01 | Updated: 18 February 2014, 09:02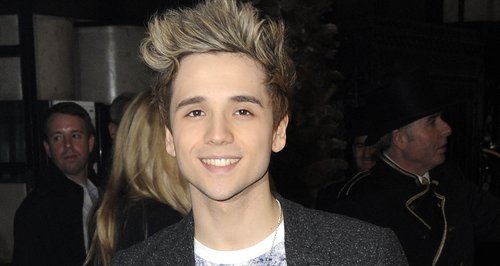 The 'Do It All Over Again' star will head out on the road with Max, Siva, Nathan, Tom and Jay for their new tour.
Elyar Fox has announced he will support The Wanted on their 'Word Of Mouth' UK tour when it kicks off next month.
The 'Show Me Love (America)' five-piece launch their new tour in Liverpool on 14th March, and it has been confirmed that both Elyar and The Vamps will join them on the road.
I'm going on tour with @thewanted and @TheVampsband YEEEEAAAHHHHHHH #ElyarFoxAnnouncement pic.twitter.com/2vxb5bGNnx

— Elyar Fox (@ElyarFox) February 17, 2014
Last week Elyar announced a new song called 'A Billion Girls' as the follow-up to his debut release 'Do It All Over Again'.
The Wanted begin their tour at the Echo Arena in Liverpool on 14th March, and it runs until 1st April with a final show in Nottingham.
The Wanted will release new single 'Glow In The Dark' on 23rd March.