Ella Henderson Describes Simon Cowell As A "Cool Uncle" And Says He Cares
10 November 2014, 14:39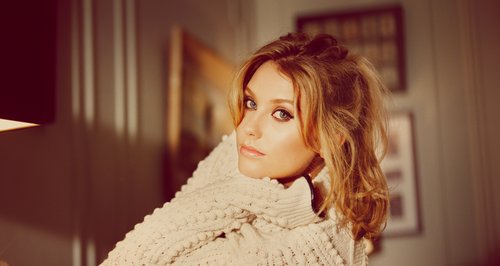 Ella Henderson says the music mogul is not as scary as he seems – and that he has been an amazing mentor to her.
Most people would probably describe Simon Cowell as pretty terrifying, but ex-X Factor star Ella Henderson couldn't disagree more!
Ella has described Simon as a "cool uncle" to her, and says that he gave her plenty of support and attention after signing her up to his Syco record label.
Ella told The Sunday Mirror, "I see Simon more than I see my parents. I think of him as my cool uncle. When I see him, he will always come and sit and have a chat. He is so normal, so down to earth. He will just sit there with a bottle of Becks in his hand."
"It's strange because he is the guy on the telly you're petrified of, but he is lovely. He has been so amazing and supportive through this process. He is just as excited as me about my album coming out and sharing it with the world."
And rather than trying to mould Ella into his vision for her, she said he allowed her to have a lot of creative control over her debut album 'Chapter One'.
Ella explained, "He cares. Simon always asks me if I'm happy - that's his first question. He asks if he can do anything, anything I need. I guess if he asked the wrong person, they could ask for everything but I'm so happy."
"It's nice to know he genuinely cares. He will only go forward with something if he believes in it."
'Yours', the third single from 'Chapter One' will be released on 30th November.
You May Also Like: