Dua Lipa – 'New Rules' (Live At The Jingle Bell Ball 2017)
10 December 2017, 16:24
One of 2017's biggest tunes just got a stunning live performance and we can't stop watching it back!
Is there a bigger hit in 2017 than Dua Lipa's 'New Rules'? The get over your ex-boyfriend anthem took over the charts this year and it took over the #CapitalJBB too!
Every single person in that crowd was singing along as Dua recited those all-important rules to us and there was so much sass in the air you could almost touch it.
If there's anything you take away from this festive treat into the new year, it should be that Dua Lipa is badass and 2018 is only gonna get bigger for this powerful woman!
Dua Lipa Jingle Bell Ball 2017 Setlist
'Hotter Than Hell'
'No Lie'
'Be The One'
'Blow Your Mind'
'Scared To Be Lonely'
'New Rules'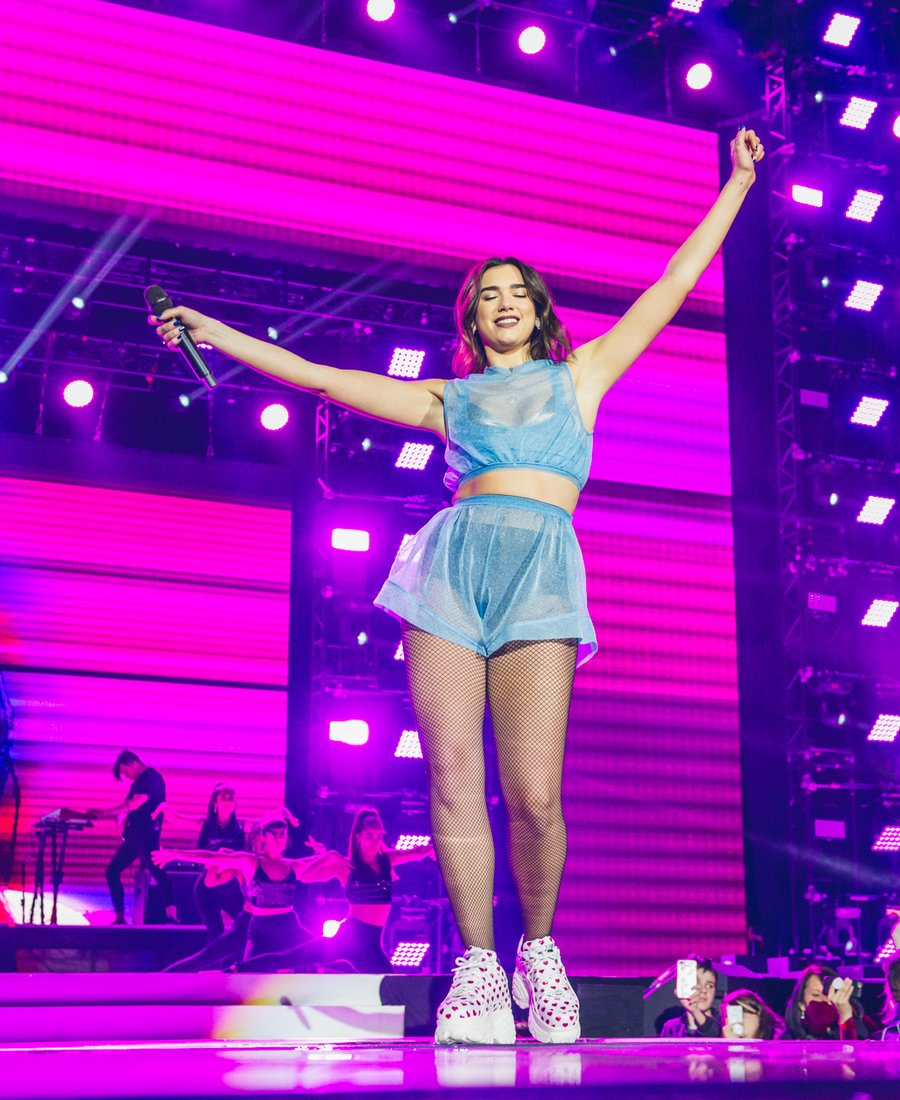 Dua Lipa 'New Rules' Lyrics
One, one, one
Talkin' in my sleep at night
Makin' myself crazy
(Out of my mind, out of my mind)
Wrote it down and read it out
Hopin' it would save me
(Too many times, too many times)
Oh, he makes me feel like nobody else
Nobody else
But my love, he doesn't love me
So I tell myself, I tell myself
One, don't pick up the phone
You know he's only calling 'cause he's drunk and alone
Two, don't let him in
You have to kick him out again
Three, don't be his friend
You know you're gonna wake up in his bed in the morning
And if you're under him
You ain't getting over him
I've got new rules, I count 'em
I've got new rules, I count 'em
I've gotta tell them to myself
I've got new rules, I count 'em
I've gotta tell them to myself
I keep pushin' forwards
But he keeps pullin' me backwards
(Nowhere to turn, no way)
(Nowhere to turn, no)
Now I'm standing back from it
I finally see the pattern
(I never learn, I never learn)
But my love, he doesn't loves me
So I tell myself, I tell myself
I do, I do, I do
One, don't pick up the phone
You know he's only calling 'cause he's drunk and alone
Two, don't let him in
You have to kick him out again
Three, don't be his friend
You know you're gonna wake up in his bed in the morning
And if you're under him
You ain't getting over him
I've got new rules, I count 'em
I've got new rules, I count 'em
I've gotta tell them to myself
I've got new rules, I count 'em
I've gotta tell them to myself
Practice makes perfect
I'm still tryna' learn it by heart
Eat, sleep, and breathe it
Rehearse and repeat it 'cause I (I, I, I)
One, don't pick up the phone
You know he's only calling 'cause he's drunk and alone
Two, don't let him in
You have to kick him out again
Three, don't be his friend
You know you're gonna wake up in his bed in the morning
And if you're under him
You ain't getting over him
I've got new rules, I count 'em
I've got new rules, I count 'em
I've gotta tell them to myself
I've got new rules, I count 'em (baby you know I count 'em)
I've gotta tell them to myself
Don't let him in, don't let him in
Don't be his friend, don't be his friend
Don't let him in, don't let him in
Don't be his friend, don't be his friend
You ain't getting over him